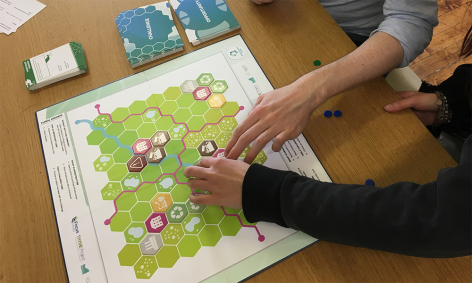 A Glasgow games developer has created a game, in digital and physical format, that educates players on sustainability as they seek to create value from waste and develop their in-game communities.
Focus Games developed 'Bioeconomic Game' in collaboration with India's MeLoop Foundation, and the THYME Project in Yorkshire.
The objective of the game is to minimise the amount of waste going to landfill, and to instead find innovative and sustainable ways of reusing and recycling it.
Melvin Bell, a director at Focus Games said, "This game is a fantastic learning opportunity for all ages, it helps players understand how communities can make more from their waste, develop their understanding of how products are made from renewable resources and are used to support sustainable growth in their area."
The THYME Project say that the game can be used as a training aid for workplaces wishing to learn more about the bioeconomy sector, while also being a useful teaching method for school children.