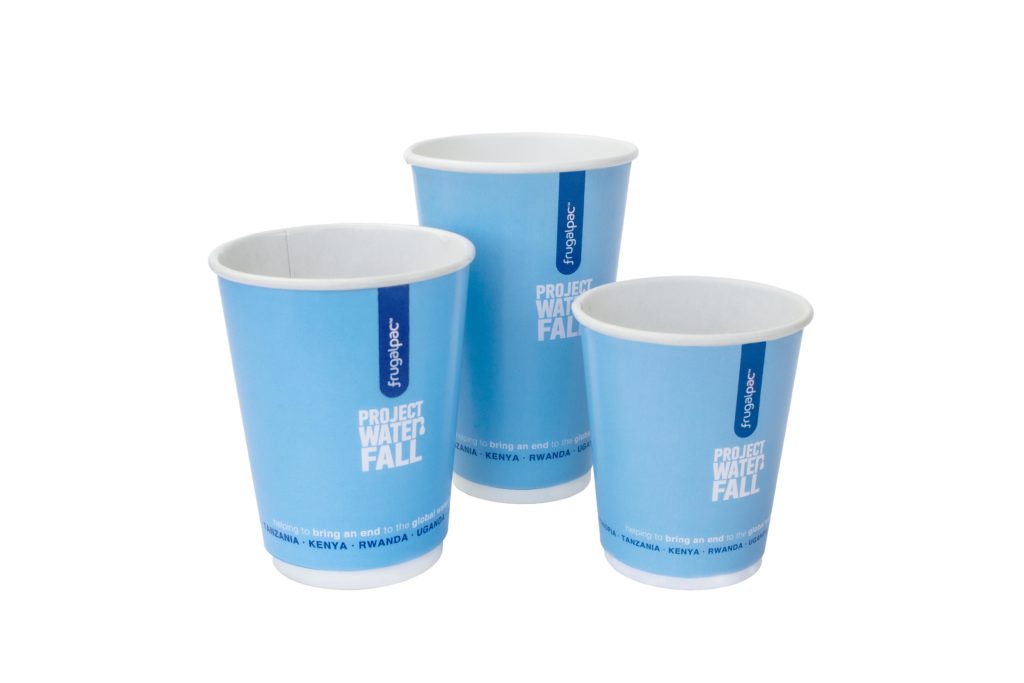 FRUGALPAC has announced the launch of its partnership with water charity, Project Waterfall, through the introduction of a fully recyclable coffee cup made of recycled paper.
The new edition of the Frugal Cup has been designed to help raise awareness of Project Waterfall's aim to bring clean water, sanitation and education to coffee-growing communities across the world. A donation of 1p per cup sold will be made.
Paul McReynolds, head of sales and marketing at Frugalpac said, "We're pleased to announce our support of Project Waterfall with the introduction of a bespoke Frugal Cup. As consumer demand for brands to do more for the environment increases, as does our commitment to providing outlets across the country with solutions to meet customer needs. Not only is the Project Waterfall Frugal Cup a fully recyclable and therefore more sustainable option, but 1p from every cup sold will be donated to a great cause, helping to support the world's coffee growing regions by supplying them with clean water and better sanitation."
Rebecca Hodgson, programme manager at Allegra added, "We're delighted to welcome Frugalpac onboard to support the Project Waterfall initiative. Since 2011, we have worked hard to raise over £1 million, changing more than 50,000 lives in Nicaragua, Tanzania, Rwanda, Vietnam, Uganda, Kenya and Ethiopia, but there is still a lot of work to be done. We're working to end the water crisis in our lifetime and having the support of likeminded brands such as Frugalpac makes a big difference. We encourage outlets to #getFrugal by stocking up on the unique Project Waterfall Frugal Cup today."
The Project Waterfall Frugal Cup is available in 8oz, 12oz and 16oz sizes.