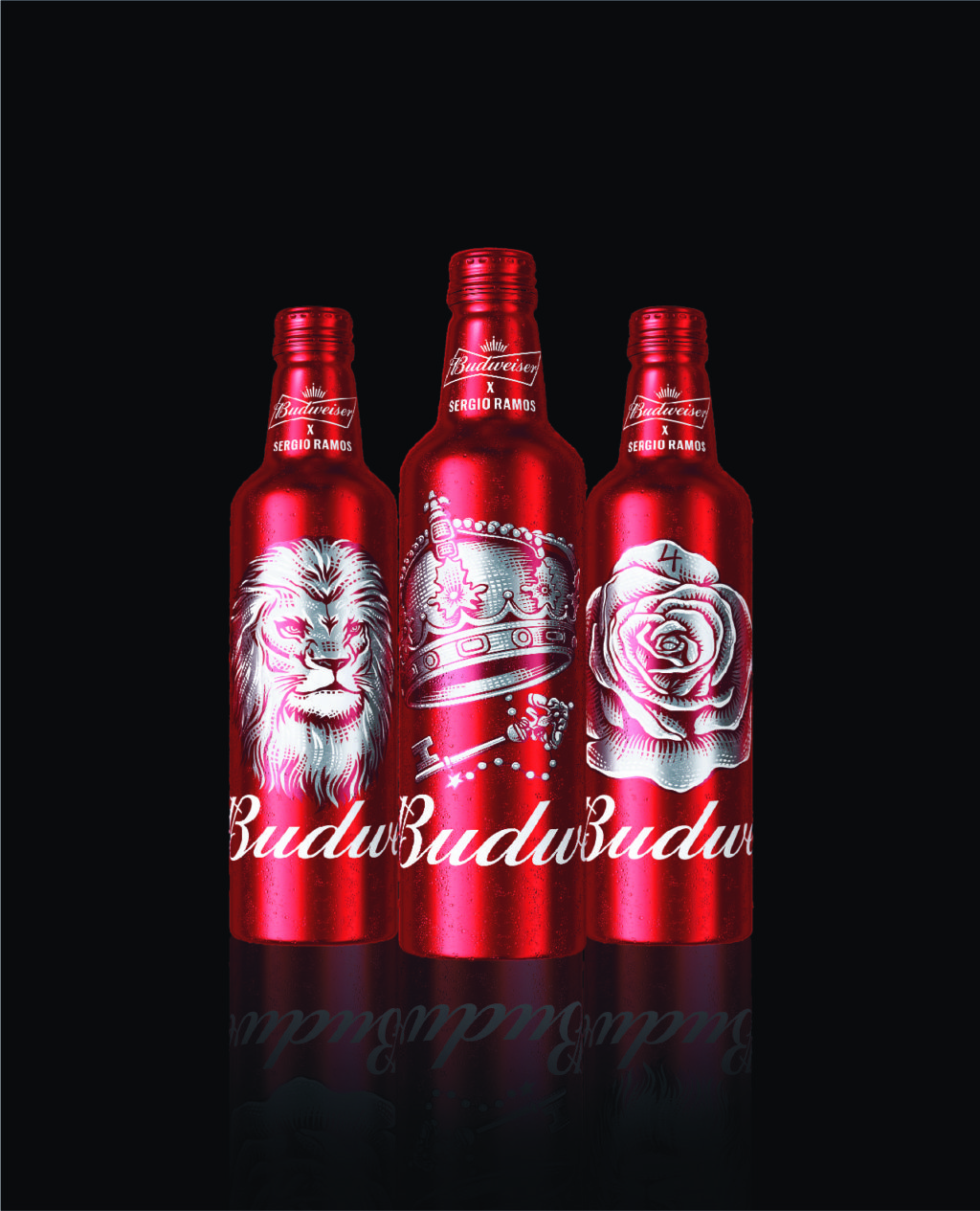 BUDWEISER has announced a partnership with Real Madrid and Spain captain Sergio Ramos to celebrate the defender closing in on becoming his country's most capped player ever.
The partnership will see limited edition Budweiser bottles featuring 'exact replicas' of Ramos' tattoos on the product design released. Dubbed the 'Be a King' campaign, consumers will be able to unlock exclusive content which offers a deeper perspective in Ramos' own words on the meaning of each tattoo.
Sergio Ramos said, "I'm very excited to partner with Budweiser, a leading global brand who shares my passion and commitment for the sport of football.
"I look forward to sharing my story in a unique way with my fans around the world to inspire them to see that greatness is within all of us, you just need the confidence to step up."
Steve Arkley, Budweiser global VP, added, "Budweiser is proud to celebrate the journey of Sergio Ramos as a king of global football and one of the greatest players of his generation,"
"We're excited to spotlight his story in such a unique way for football fans worldwide and our ambition is to inspire consumers to step up and taste greatness."