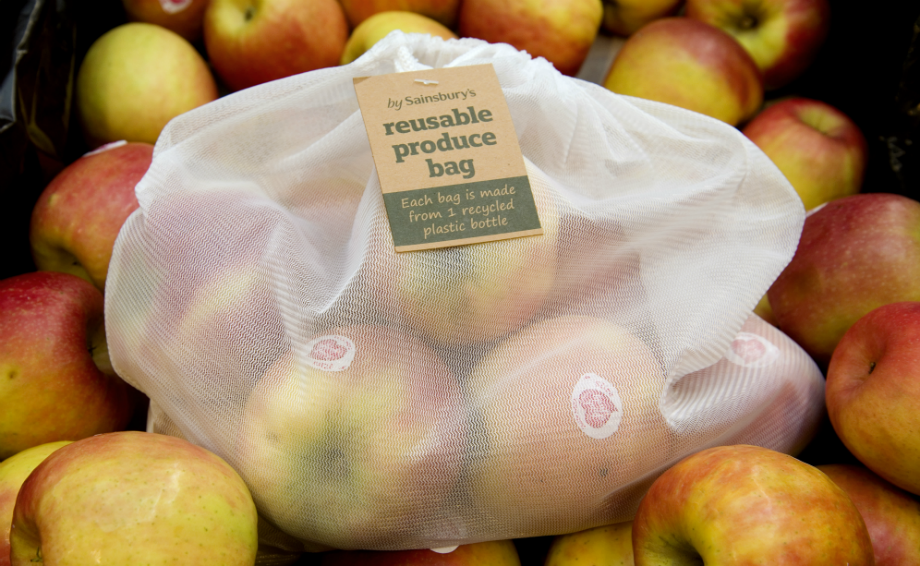 SAINSBURY'S has announced plans to reduce plastic packaging by 50% in its stores by 2025.
The target includes branded food packaging, with the supermarket co-hosting a summit alongside the National Environment Research Council (NERC) today (September 13) to bring together branded suppliers, researchers and government stakeholders in a bid to identify potential breakthrough innovation projects.
Sainsbury's has marked the key areas of focus for the biggest impact in the project as plastic milk bottles, packaging for fruit and vegetables, fizzy drinks, water and fruit juices.
The grocer says that by 2019 loose produce bags will be removed from all stores, as will plastic trays from asparagus and sweetcorn packaging, and cream pots will be discontinued. Plastic and polystyrene trays will be replaced with recyclable alternatives, whilst plastic film on fruit and vegetables will also be switched for an eco-friendlier variant.
There are also plans being considered for the introduction of a reusable jug that would see customers purchasing milk in lightweight plastic pouches, or a returnable milk bottle scheme. Similarly, customers will be encouraged to bring their own containers when purchasing goods from the counter section of stores, and water stands will be made available to customers in-store.
Mike Coupe, chief executive of Sainsbury's, said, "We have set ourselves a bold ambition because we understand that we urgently need to reduce our impact on the planet and to help drive change across our industry.
"Reducing plastic and packaging is not easy. Packaging plays a vital role in keeping our food safe and fresh and minimising food waste. We must therefore find alternatives to plastic that protect the quality of our food while minimising our impact on the environment.
"We can't do this on our own and we will be asking our suppliers and our customers to work with us to help us make this important change."
Theresa Villiers, environment secretary, added, "I commend the leadership shown by Sainsbury's and their efforts to introduce new industry-wide standards and reporting, ensuring that our environment is protected for future generations.
"This is a brilliant example of the integral role business has to play in cutting plastic waste, empowering consumers to make more sustainable choices."
Sainsbury's say that they will work with Greenpeace on the commitment and report publicly on progress every six-months.