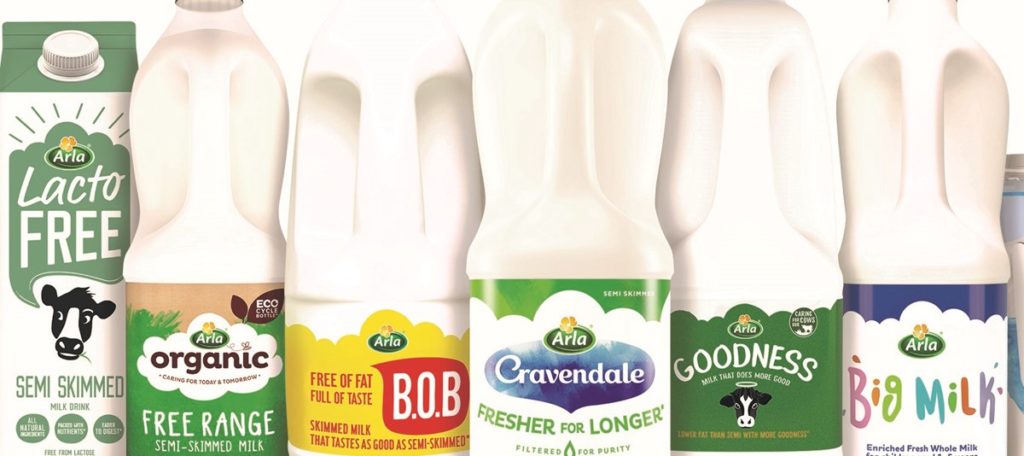 ARLA Foods is to remove use-by dates from its branded fresh milk and yoghurts and replace them with best before dates only, after recent research highlighted the difficulty adults have in understanding food packaging labels and instructions.
A poll of 2,000 UK adults by the Scandinavian company found there was uncertainty with both best before and use-by dates, as well as storage information, and even the salt, sugar and fat content information left 85% of those surveyed confused.
The study also revealed that three-quarters (77%) of respondents check food and drink packaging before they purchase, however only 15% are confident they can decipher everything on the label. 34% are unsure what the difference is between best before and use-by dates, with 38% immediately binning food once it passes its use-by date.
A website has been launched by Arla to allow the public to vote on what they believe to be the most suitable instructions for the new packaging. The options are: 'Check me before you chuck me!', 'Could still be great after this date' and 'Check the best before date but I may still be good to enjoy after'.
Fran Ball, director of quality, environment and safety at Arla Foods UK, said, "Our research shows that consumers are clearly confused about labelling on their food products, particularly when it comes to use by and best before dates. As a nation, we waste around 490 million pints of milk every year. By making some changes to the labels on our fresh milk and yogurts, we want to make people's lives a little easier and help to cut food waste in the home. To make sure everyone can easily understand our packaging, we're asking them to tell us which label they want to see on our bottles.
"Because we are owned by farmers, we know how much hard work goes into producing milk to Arla's high quality standards. If changing the label gives people the confidence that their milk might still be ok for a few further days after the date on the bottle, we'll all play a part in reducing food waste."
Kate Quilton, food journalist, added, "There is no reason to throw away food or drink that is past its best before date – in most cases it's perfectly fine to still enjoy rather than waste it. A simple check or sniff of the food product will give you a good indication as to whether the product is edible. Arla's pledge to change its date labels is a great way to help simplify this message and educate consumers that 'best before' doesn't always mean it's ready to be thrown away, and that there's some life in your food yet!"
Arla say that standard fresh milk can typically last 2/3 days beyond the date on the bottle. They expect the new packaging to be in place by 2020.