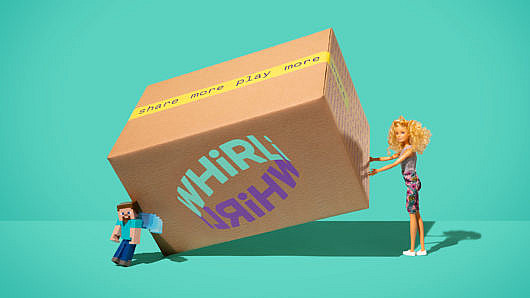 SAXON Packaging's partnership with Whirli to provide environmentally-friendly packaging for their toy subscription service has been deemed a success.
Whirli allows for subscribers to choose from a large selection of toys to be delivered to their door, then be sent back and replaced once finished with. Saxon Packaging were approached in December, not only to continue this sustainable project through to packaging, but to also provide vibrant and engaging subscription boxes.
With the London-based toy company already having a set packaging design, Saxon Packaging had to replicate the colours of Whirli's printed artwork – to do this, specialised ink was produced by the company's print manufacturers, Hi-tech Inks. Packaging also underwent soak-tests to ensure it was of the standard needed for a back and forth service.
Since the partnership, 2000 extra small and 1800 medium boxes of Saxon Packages have been ordered by Whirli.
Nigel Phan, founder & managing director of Whirli said, "At Whirli, we needed packaging that conveys our exciting branding and also our mission on sustainability. Saxon Packaging have been brilliant partners for us. They helped with our artwork meticulously, even before an order had been commissioned and checked many different substrates to ensure our brand colours printed vibrantly. The quality of the boxes meant our customers could use the same box to return toys to us, and we could then use it again to send new toys out – sharing packaging in the same way toys are shared in our subscription concept."