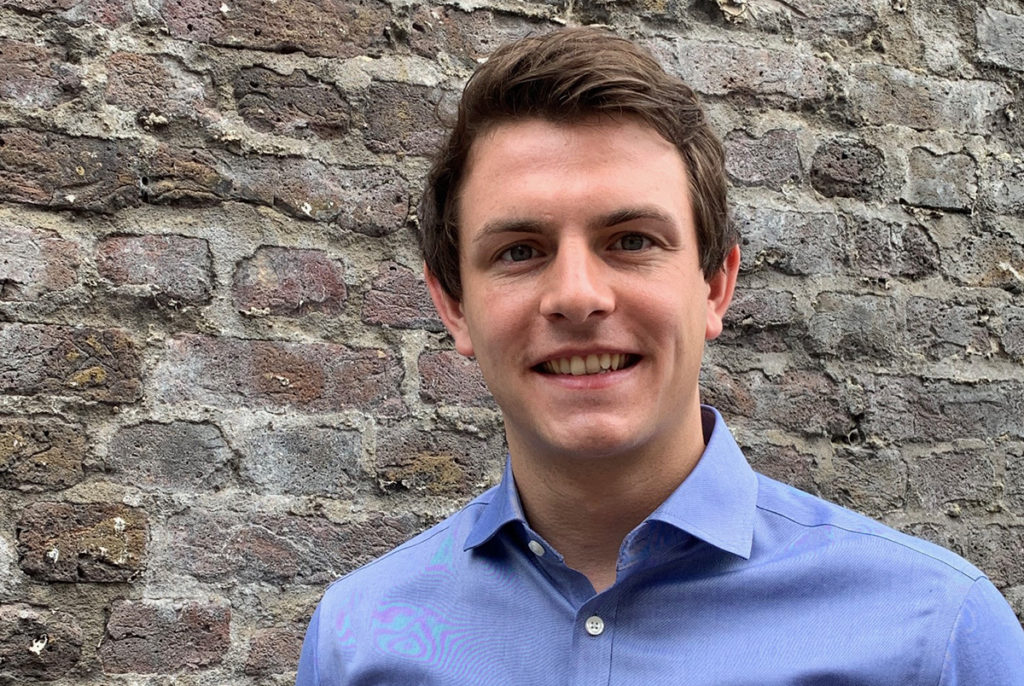 FRUGALPAC, the manufacturer of a recyclable coffee cup made from recycled paper, is stepping up growth plans with the appointment if a new sales manager.
George Rumble has joined the team to help drive sales of the Frugal Cup – marketed as a sustainable alternative to disposable cups – to coffee shops across the UK.
The move follows the appointment of Rebecca Turner as head of sales & marketing earlier this year.
Rumble, who has been in the packaging industry for over four years, was recognised as the Foodservice Packaging Association's Rising Star of 2019.
He said, "Since starting my career in the industry my goal has been to drive sustainable packaging, so I am delighted to join Frugalpac as a company that embodies the same values as me.
"Having built an understanding of the current cups available on the market, I believe the Frugal Cup is a genuine solution to the current waste issue within the UK. Comprised of 96% recycled content, the Frugal Cup is the most sustainable disposable cup on the market, stimulating demand for second life materials which is exactly what the UK needs to develop a more circular economy.
"It is also refreshing to find a company whose manufacturing process is based in the UK. In fact, Frugalpac is one of the only manufacturers which doesn't import the product from elsewhere in the world, reducing the UK's total packaging carbon footprint and creating local jobs at the same time. Joining Frugalpac presents me with a fantastic opportunity to develop my career, and I am excited to learn from Rebecca, whose wealth of experience, knowledge of the industry, and supportive attitude will make her a great mentor."
Rebecca Turner added, "Frugalpac has grown a lot in the last six months, and we're proud of how far the recycled coffee cup revolution has come throughout that time. Such progress needs to be supported, so we're delighted to welcome such a talented individual as George to the team and feel that he will be a real asset to the business. As consumer demand for outlets to do more to support an environmentally sustainable economy is on the rise, as does our commitment to creating new, innovative and recyclable packaging like the Frugal Cup to aid that growth."