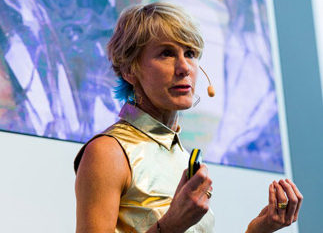 NEW research has found that almost eight-in-10 Scots believe people would understand how to use a deposit return scheme (DRS) with a variable fee charged based on the size of the drinks container.
Asked in a Populus survey of 1,000 adults in Scotland commissioned by environmental campaign group A Plastic Planet, just 13% said people wouldn't be able to understand a variable fee system.
Scotland is currently moving forward with plans to introduce a DRS for the majority of drinks containers. The system will see consumers pay a deposit per container, which can be reclaimed when it is returned to a local collection point.
The Scottish Government is expected to implement a system in which consumers are charged a flat-rate fee of 20 pence.
There have been claims that a variable fee would be too confusing for consumers to understand. However, campaigners have warned that a flat-rate deposit risks pushing consumers towards larger two-litre plastic bottles.
Scandinavian countries such as Norway, Finland, Denmark and Sweden have already implemented a deposit scheme in which consumers pay a variable fee based on the size of the container they buy.
77% of those surveyed were confident Scots would be able to understand a variable fee system. Asked if a variable or flat-rate fee represents the fairest solution, 33% more respondents aged between 25 and 54 chose a variable fee (273) as the fairest solution than selected the flat-rate option (206).
The poll was commissioned by environment campaign group A Plastic Planet. Last month a host of Scottish health experts warned a flat-rate deposit also risked incentivising consumers to purchase larger containers of sugary drinks.
A Plastic Planet co-founder Sian Sutherland said, "Every single year the quantity of plastic bottles we pump out can reach half-way to the sun. We have an extraordinary moment in history to make real change happen, to dramatically reduce millions of tonnes of virgin plastic used for bottles.
"But all bottles are not equal and to treat them as such with a flat-rate scheme is disingenuous and patronising."
Professor Alistair McGuire from the LSE commented, "If we are to make real progress in the fight against obesity and diabetes, we desperately need a DRS that works for public health across the whole of Scotland. A variable deposit which goes up in proportion to the size of the container could meet this need."