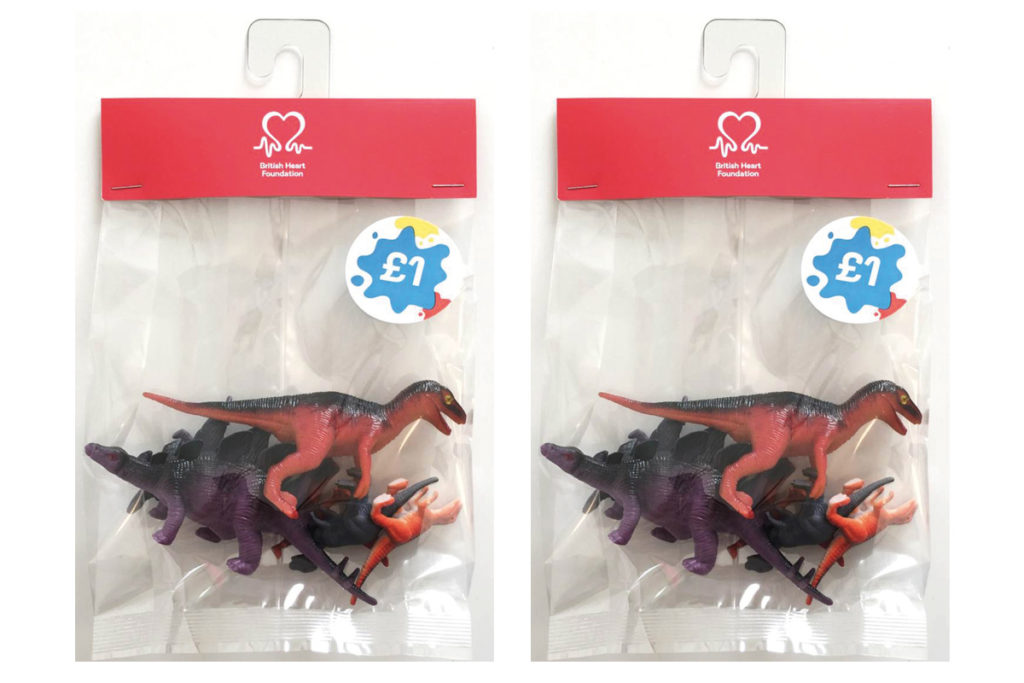 THE British Heart Foundation has teamed up with Direct Packaging and compostable film manufacturer Futamura to help prevent once-loved but now discarded toys from ending up in landfill.
The charity spotted an opportunity to raise vital funds and also target the wasteful issue by grouping the toys in packs to be purchased and re-homed.
With sustainability in mind, compostable NatureFlex films have been chosen for the packaging. NatureFlex is a range of transparent, metallised and coloured films made from renewable and responsibly sourced wood pulp.
David Roman, head of sustainability at the British Heart Foundation explained, "We chose Direct Packaging as we're confident about the quality of their products. They've been incredibly helpful, producing bespoke bag sizes, minimising lead times and offering us a competitive price, which as a charity is always front of mind.
"NatureFlex fit the bill in our search for sustainable packaging materials, as it is plastic-free and made from renewable and responsible resources."
Last year, the British Heart Foundation said it rescued 74,000 tonnes of items from landfill – including thousands of toys – which all go towards helping them fund life-saving heart research. The new packs are launching in over 500 British Heart Foundation high street shops across the UK and Northern Ireland.