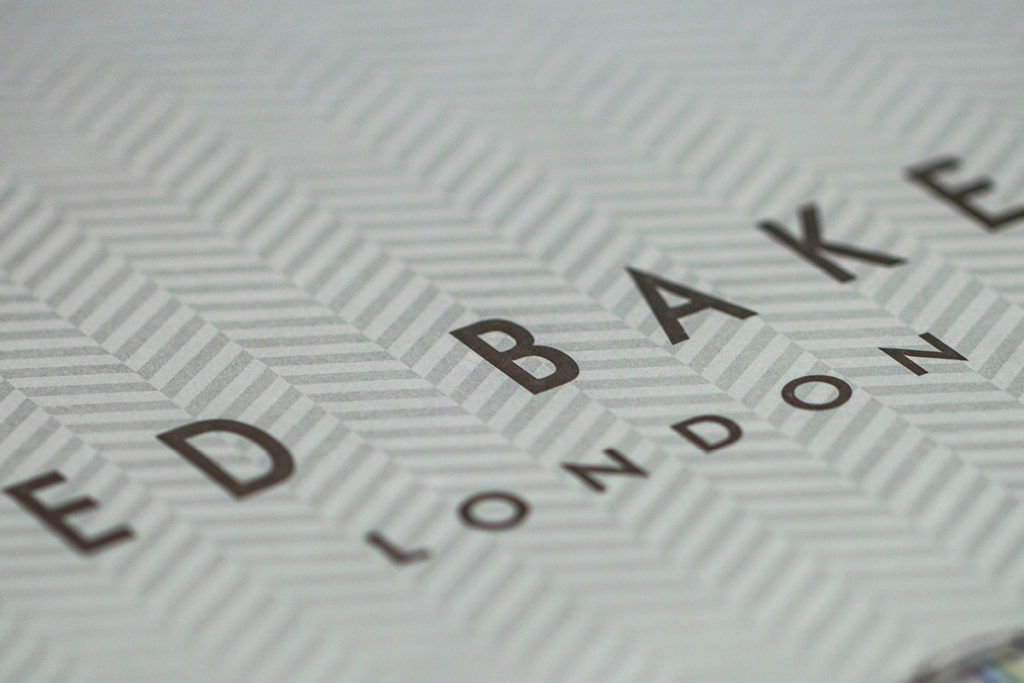 Craig Quirie explores the challenges faced by online retailers in the quest for quality and environmentally-friendly packaging
THE shops being the first port-of-call for a desired item may be long gone, but the approaches which have ensured online shopping remains streets ahead are progressively mimicking those found in-store, particularly in the packaging of items.
"What we feel consumers are now looking for, is to almost replicate that instore experience when they receive a gift [package] at home." Says Stuart Gannon, commercial director of Delta Global.
The packaging manufacturer is a major player in the e-commerce industry, supplying companies such as Ted Baker and Net – A – Porter with specialised designs that replicate the quality of their brand in the delivery and unboxing process.
Despite the supposed death of the high street, stores are still heavily concerned with the branding and perception of their in-store outlets. Walk into a high-end clothing store and you – the consumer – will still be fawned over, from the customer-service to the level of quality in the retail bag encasing purchases.
It's clear to see why Delta Global sell the idea of replicating in-store experiences in online orders to brands; a 2018 study by Wunderman, a global digital agency, found that 72% of UK consumers surveyed said they only consider brands 'that show they understand and care about' them.
"When people buy online, they want to have that same emotional attachment to a brand (as gained when buying in-store), said Stuart. "So, what we try to do is, instead of having a plain brown box that's one size that fits all, we're working with brands to tailor their e-commerce solution so that when a consumer buys something in-store it's almost replicated online – although, without that human interaction – but when they receive the product they still feel that they've had that same care and attention with their purchase.
"If you go back five years ago, and you were to buy most fashion brands online, the garment would arrive in a plastic bag that wouldn't offer any protection, or it would arrive in a plain brown box. Now whilst the product themselves look great, you don't get that same sense of care, attention and thought from the brand."
Delta Global isn't the only packaging manufacturer to put emphasis on aesthetic design. Glasgow-based Macfarlane Packaging also supply various retailers with packaging which steps away from the once norm of plain brown boxes.
"I think it is very important to standout, especially with e-commerce packaging," Laurel Granville, marketing director of Macfarlane Packaging, explained. "With Selfridges, for example, it's really important for their e-commerce experience to be the same type of brand experience as you'd get in a Selfridges store. So, if you go into a Selfridges store, you would get a lovely rope handled bag, with lovely tissue paper and all very nicely packaged. So, when you order from Selfridges' website, Selfridges want to deliver a similar brand experience – so that's why they make sure they invest in the design and look of the packaging, to make sure it's consistent."
Selfridges is just one of the many companies Macfarlane Packaging works with. Industries in which you would expect large boxes have been sighted as an area for potential by the packaging manufacturers.
"A big growth area for us is the home and gardening industry and sports equipment. In industries like those, the shape and size of the items are very unique so this is where we would develop custom packaging for them," Laurel added. "So with a company within these industries, we'd look at the product; look at how many different stock keeping units they have; consider the journey where it's going to be going to and then develop packaging that meets all those requirements.
"Because of the new products and industries that are trading online, it's now even more important for businesses to consider packaging that's fit for purpose – so meaning that one size doesn't fit all, especially in these industries. For Macfarlane Packaging, our focus has always been on packaging that has always been fit for purpose that's right for the product. That's what we've been trying to do for years; to work with retailers to make sure they're using just the right amount of packaging that will protect the product but avoid as much waste as possible."
In recent years, major e-commerce specialists have come under fire for over-packaging, which sees no real specified packaging for the size of products. Photos have gone viral of items such as a single pack of batteries being delivered in a box 400 times its size.
Stuart Gannon believes a one size fits all approach won't be acceptable to consumers in an increasingly environmentally-conscious society and that major brands will also help drive change due to concerns over their 'brand equity' being damaged by the packaging which arrives with customers. It is clear that there is a growing demand for e-commerce to go beyond simply providing efficient delivery of goods and implement an entire experience to go alongside it.