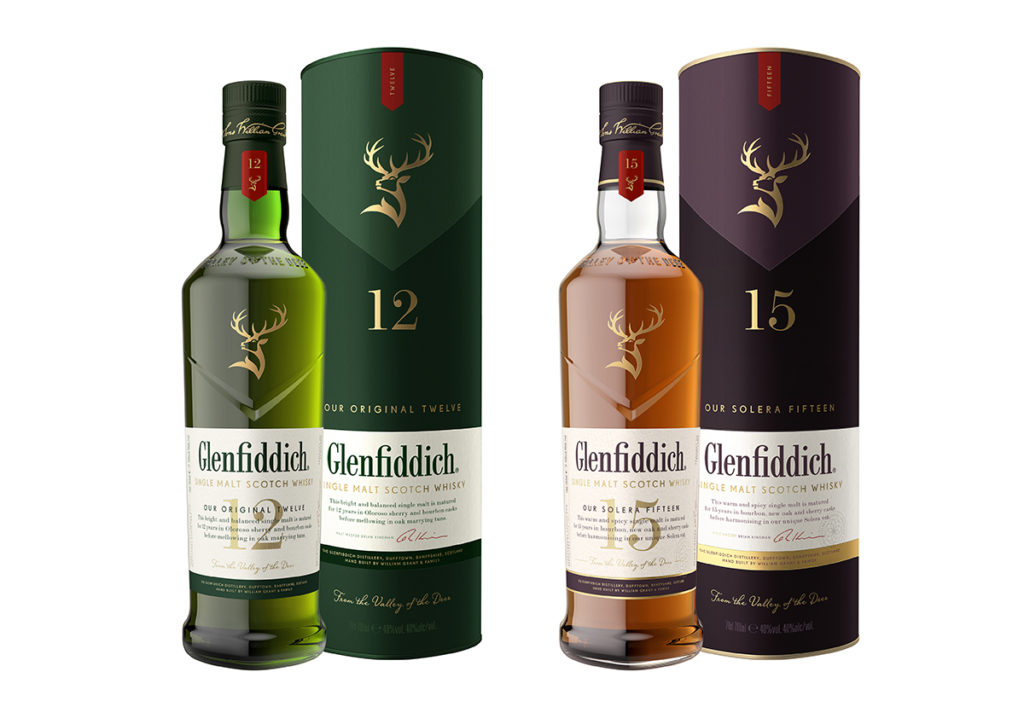 GLENFIDDICH have unveiled a design change to their newly re-named Our Original Twelve and Our Solera Fifteen range of 12 and 15-year-old whiskies.
The newly designed bottles will pay homage to the company's founding base in Speyside which was hand-built by William Grant in 1887 alongside his seven sons and two daughters, before naming the distillery Glenfiddich, which translates from Scottish Gaelic as "valley of the dear".
Claudia Falcone, Glenfiddich global brand director said, "We wanted to emphasise Glenfiddich's special provenance and unique heritage with this stylish new design, drawing cues from the special place where our liquid is produced. Our flagship range of expressions are some of the world's best-selling and most awarded single malts, so it was really important to reflect the undoubted quality of the liquid with a stunning and contemporary look."
The new bottles, designed by London-based HERE design, will see a V cut into the middle-upper half of the bottle to represent a valley, whilst the company's stag symbol will sit within the valley shape. William Grant's signature will also be emblazoned on the bottle top.
Glenfiddich's malt master, Brian Kinsman said, "These whiskies are crafted to ensure the highest quality taste and flavour, the complexities of which are influenced by the River Spey and surrounding landscape. It's great to honour this provenance and the historic home of Glenfiddich in such a refined way."
The newly designed bottles will be available in the United Kingdom and America from June 18.