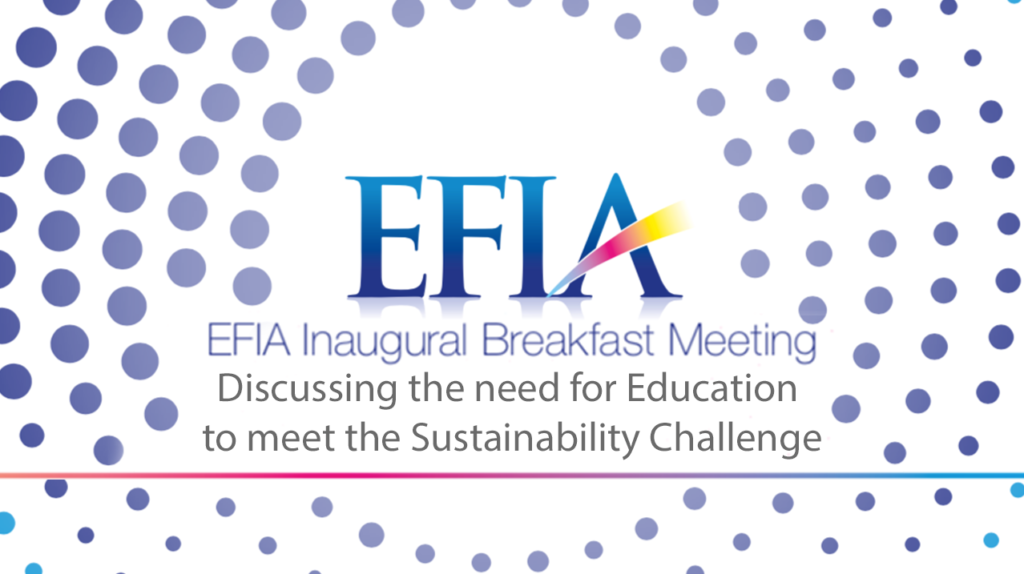 THE European Flexographic Industry Association (EFIA) has announced it will host a second sustainability breakfast meeting on June 14 to address the need for education both in the industry and for consumers, to meet sustainability challenges.
The EFIA said that panel insight and discussion at the previous event concluded that the flexographic printing community must 'collaborate, innovate, legislate and educate' to ensure the sector keeps up with social and market trends.
The second breakfast panel will focus on the education element of these findings. Topics to be covered include the education of customers, as well as how the industry is educating and upskilling its own workforce to meet the needs of the future market environment. The event will be taking place at the Gary Speed Suite of Elland Road, Leeds.
Confirmed panel members so far include Dave Daniels (National Flexibles), Mark Hawkins (Smurfit Kappa), Rachel O'Connell (Key Recruitment), William Walter (Bridgehead Communications), Sarah Greenwood (North of England Packaging Society), and chair Ben Mitchell (The Retail Institute).
Last September's event attracted over 70 delegates from across the flexographic printing community.
Debbie Waldron-Hoines, EFIA consultant CEO said, "We're delighted to be welcoming delegates to our second breakfast panel in June. Education is such a critical topic within the industry particularly considering the challenges presented by the current sustainability focus. By bringing many flexographic industry voices together through events such as our breakfast panels, we take real steps towards progressing together and creating a deeper shared understanding of the changing market environment we operate in. At EFIA, we're proud to support our members with events that challenge, inform and educate."
For more information, visit www.efia.uk.com