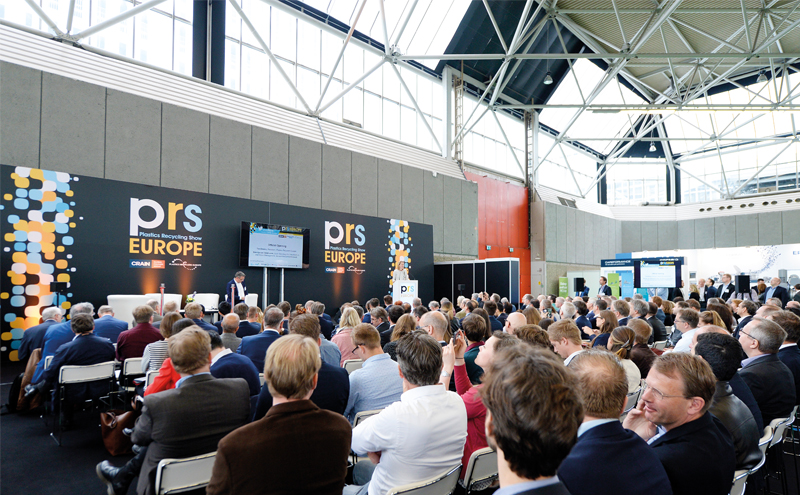 KESTUTIS Sadauskas, Director Circular Economy and Green Growth DG Environment at the European Commission will formally open the Plastics Recycling Show Europe conference and exhibition at the RAI Amsterdam on 10 April 2019.
The two-day event brings together key players from the plastics and recycling sectors from across Europe to showcase innovative technology, share best practice, network and do business. A broad cross section of the industry is represented at the event including packaging specialists, plastics recycling machinery and equipment suppliers, plastic material suppliers, plastics recyclers, waste management specialists and industry associations.
Representatives from major organisations speaking at the conference include IKEA's head of resources and waste, sustainability group, Per Stoltz; Gilonne Traub, senior research analyst, new plastics economy at the Ellen MacArthur Foundation; Gian De Belder, principal scientist – packaging R&D at Procter & Gamble and Leopold Thorsten, head of international packaging development home care at Henkel.
The conference opens on 10 April with a session examining the latest developments and trends in the plastics recycling landscape in Europe. Speakers will review the current state of affairs of the European plastics recycling industry, the legislative landscape and plastics recycling figures in Europe. There will also be updates on the European Union's Plastics Strategy.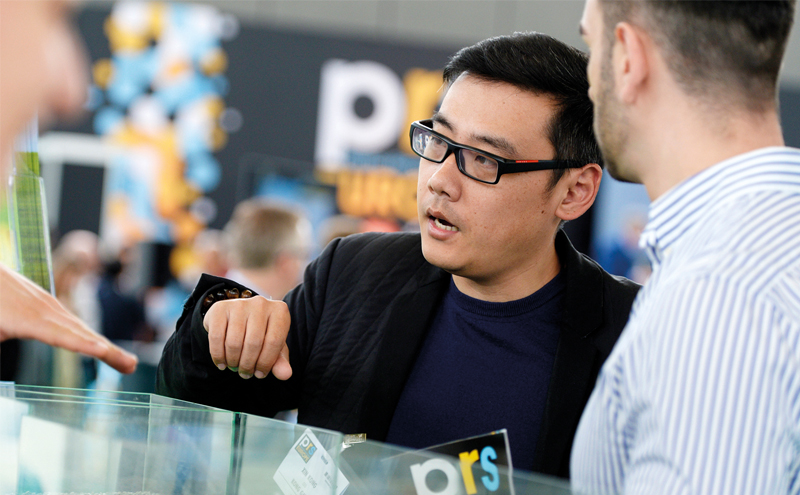 The following materials focus sessions will explore the challenges, issues and opportunities within the sector for mechanical and chemical recycling, with sessions covering PET, PVC and technical plastics. In a key session for packaging professionals, Ivan Filatkin, ESSA R&D packaging productivity & sustainability manager at PepsiCo, Inc. will cover: R&D Europe bottle-to-bottle recycling – circular economy in practice with PepsiCo.
The second day's opening conference session will look at technology, innovation and recyclability of plastic products. This will focus on design for recycling and technological developments in collection, sorting, shredding, washing, extrusion and plastics conversion.

In the opening session Gian De Belder, packaging technologist at Procter & Gamble will offer future insights in his paper entitled: Packaging Sustainability – Ambition 2030 and the importance of full-value chain collaborations.
The second day continues with a polyolefins material focus session which will examine the current status of polyolefin waste streams including high- and low-density polyethylene (LDPE and HDPE), as well as mixed plastics recycling (pots, tubs and trays). Thomas Kahl, project manager eco solutions at Mondi Consumer Packaging will share his expertise and insights in BarrierPack Recyclable – our approach to a sustainable packaging future.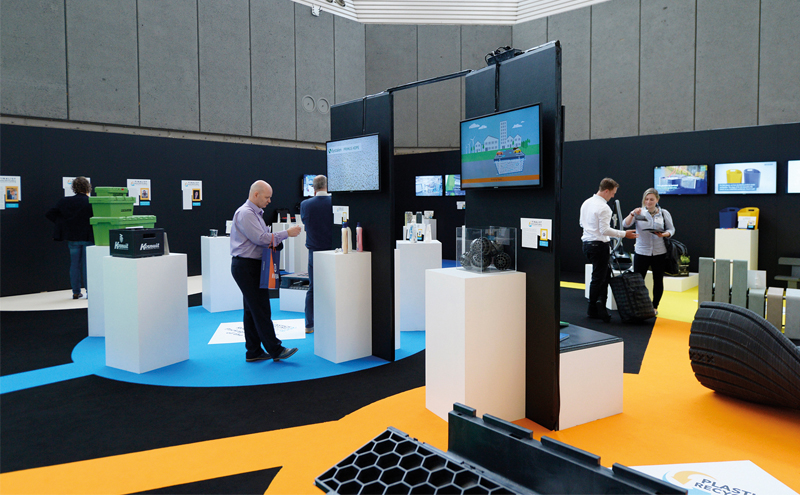 New ways to recycle plastics, technologies to improve recycling processes and new applications for recycled plastics are among the many innovations on show in the exhibition featuring over 120 companies and organisations.
Well-known industry names featuring prominently on the exhibition floor include RPC-bpi Recycled Products, Krones AG, Suez, Veolia/Multiport, Borealis, EREMA, Ettlinger, Gneuss, KraussMaffei Berstorff, Tomra Sorting Recycling and WIPA.
Leading UK recycler of rigid plastics, RPC bpi PLASgran, will feature prominently on the stand of RPC bpi recycled products (E30) after it recently acquired the company. Also on show will be samples of Sustane – an innovative new 100% recycled polymer to replace virgin polymer and X-EnviroShrink – a new shrink wrap flat film technology from RPC bpi protec that contains Sustane.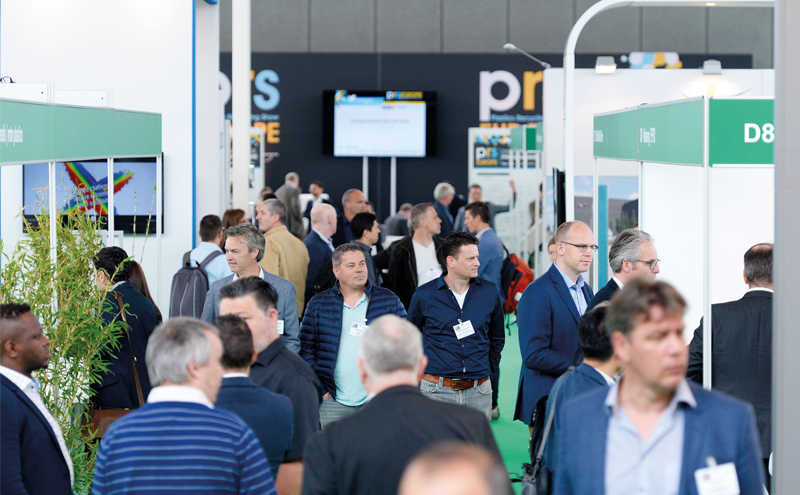 The new INNOSORT FLAKE sorting system from TOMRA Sorting Recycling (Stand E14) combines colour and material sorting through NIR (near infrared) technology. EREMA's new bottle-to-bottle VACUNITE process (Stand D29) produces food-contact-grade rPET pellets with efficient decontamination, a compact design and low energy consumption.
Among many companies exhibiting at PRS Europe for the first time are: Ampacet, Bollegraaf Recycling Solutions, Custom Polymers, Gianeco, HydroDyn Systems, Novek LLC, PLASPER, Polytential, SIPA, Sky Plastic and Sogapol.
The Plastics Recycling Awards Europe ceremony will take place during the show on 11 April in the conference theatre. A total of seven awards will be presented this year. Together they demonstrate the latest technological developments and innovative solutions for improving efficiency and the quality of plastics recycling, and making plastic products circular and sustainable. All the finalists will feature in a display area at the event.

The finalists in the Plastic Packaging Product of the Year, judged on design innovation with recycled content and design for recycling are:
• Procter & Gamble Fairy Ocean Plastic bottle
• CEISA Packaging Reborn shrink film
• Nordfolien GmbH NORDIVENT ECO 50 packaging film
• DS Smith Plastics Fillbee®, the Zero Waste Returnable Pack bottle holder
• RPC bpi protec X-EnviroShrink shrink film
• Garçon Wines and RPC M&H Plastics flat mail order wine bottle
• Yorkshire Packaging Systems and Bollore B-NAT Bio-based Shrink Film
• Cabka-IPS and Dranken Pallet Beheer (DPB) Nederland BPPi9 HDPE pallet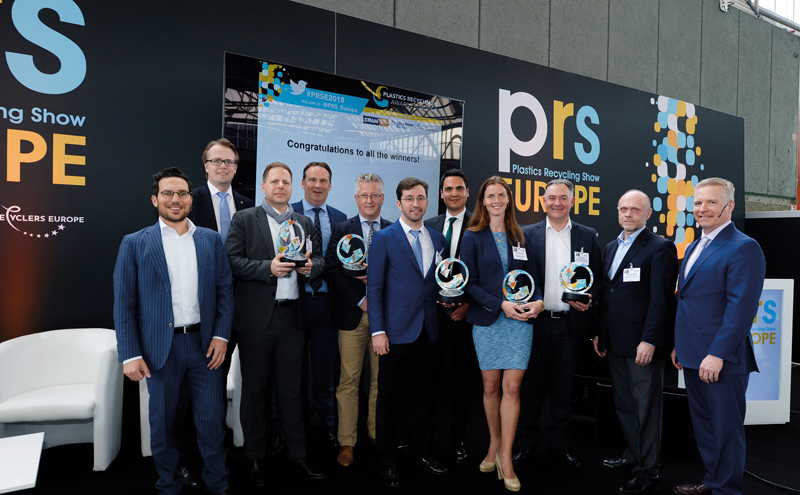 Mike Baxter of RPC bpi Group commented on PRS Europe: "This is probably the most important show for the European recycling industry on the annual calendar. Compared to all other shows in Europe, this show stands up above all the others."
For more information and visitor registration visit: www.prseventeurope.com