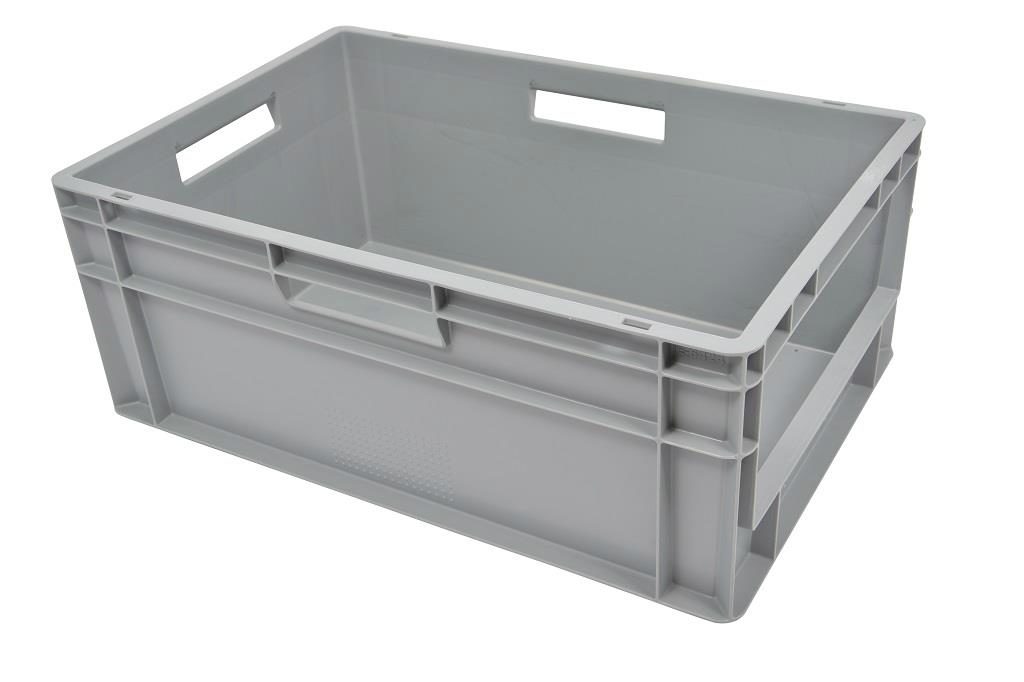 Goplasticpallets.com has responded to growth in the e-commerce market by announcing the launch of a new range of open fronted Euro stacking containers designed to simplify retail storage and speed up order picking.
The new Go Euro range has been designed as a family of modular inter-stacking containers, which are said to securely stack one on top of the other.
Each container has a large open front so items can be quickly identified and accessed. The opening appears above a small raised section that has a rim around the perimeter. This, Goplasticpallets.com said, ensures items remain securely inside and removes the risk of any falling out.
Vertical side walls allow retailers to make use of the large internal storage space, with the largest container in the range capable of holding up to 76 litres. Hand holes also allow staff to lift and position the containers.
The open fronted Euro stacking containers are available with solid or ventilated side walls and come in two sizes. The 400mm (L) x 300mm (W) version is available in two heights – 275mm or 320mm; and the 600mm (L) x 400mm (W) version is available in three heights – 240mm, 320mm or 400mm.
Made from either polypropylene or HDPE, the containers come in grey as standard, but other colour options are available for large orders. Optional additions include label holders, printing for personalisation and a secure fitting lid, which comes with or without hinges.