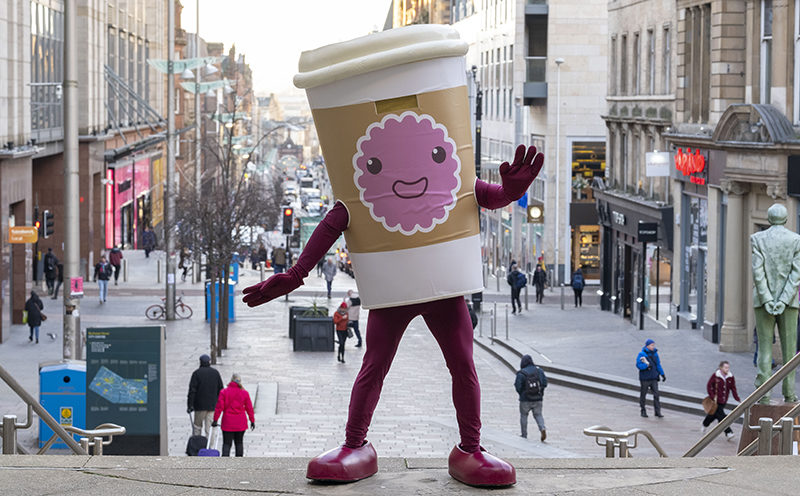 PAPER-based packaging manufacturer, Graphic Packaging International has announced its support for the first Scottish initiative to stop single-use cups going to landfill or ending up as litter.
The Cup Movement, which was launched earlier this year in Glasgow, was developed by environmental charity, Keep Scotland Beautiful in response to growing public concern about the environmental impact of single-use items.
The sustained single-use cup collection and behaviour change initiative is said to be the largest of its kind in Scotland and, if successful, may be rolled out across more UK cities.
Mike Turner, managing director of Graphic Packaging International Foodservice said, "As a major manufacturer of wood fibre-based cups, we are delighted to be supporting such a great initiative.
"The industry must play its part in supporting activity changes to stop the littering of single-use cups and transform the recycling infrastructure. The Glasgow Cup Movement is an important project for us to be involved in, and we hope the initiative inspires others to make the right choices in building a sustainable future."
Derek Robertson, chief executive officer of Keep Scotland Beautiful commented, "The Cup Movement in Glasgow is a truly collaborative programme that has been 18 months in the planning. We look forward to working with PCRRG members Costa, Greggs, McDonald's UK, Pret-A-Manger and Starbucks UK and other funders including Graphic Packaging International, Excel Vending, and Kidd's to deliver a transformational campaign right across the city.
"By bringing together businesses, institutions and people, we will be working hard to reach each and every cup before it becomes litter or landfill."
Meanwhile, two of Glasgow's most significant retail operators, Glasgow Fort and Buchanan Galleries, have confirmed their support for the Cup Movement. Both operators are backing the initiative by signing up to the Cup Movement's recycling service, provided in collaboration with Simply Cups.
Phil Goodman, centre director at Glasgow Fort said, "With almost 100 outlets, Glasgow Fort welcomes more than 40,000 visitors every day. This is an opportunity to make a big impact, both by engaging more people to make more sustainable choices and by providing an effective solution that will significantly reduce our own waste footprint.
"Involvement in Cup Movement forms part of our centre's wider sustainability goals and we are delighted to be playing our part and supporting Glasgow and Keep Scotland Beautiful in this mission."
Kathy Murdoch, centre manager at Buchanan Galleries said, "We are really pleased to be a part of Cup Movement. As a busy shopping centre in the heart of the city, we take our environmental responsibilities very seriously and are always looking for new measures to reduce our own waste and that of our customers. We all have a role to play in keeping our planet healthy and we look forward to seeing this movement grow."
Derek Robertson added, "We are delighted to welcome Glasgow Fort and Buchanan Galleries on board as supporters of Cup Movement in Glasgow. We look forward to working with both of the centres, alongside our other partners, to deliver transformational change across the city."