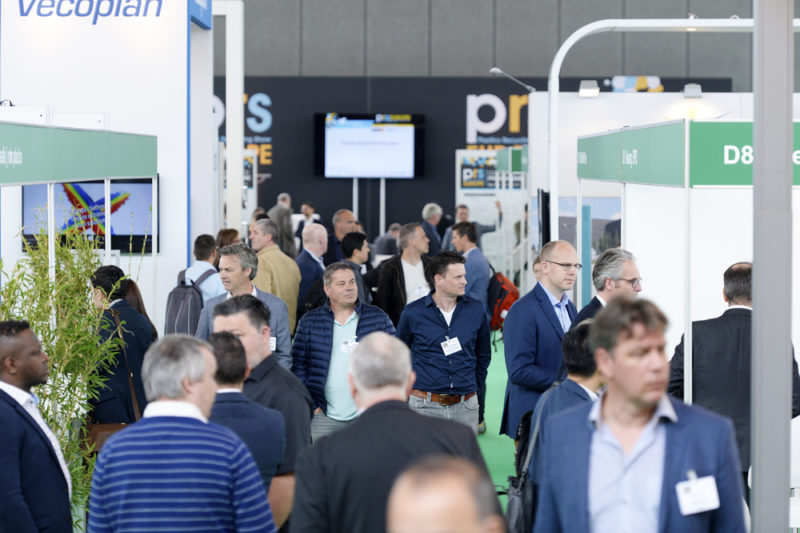 ORGANISERS of Plastics Recycling Show Europe 2019 have revealed more than 120 companies will showcase recycling innovation at the Amsterdam event.
New ways to recycle plastics, technologies to improve recycling processes and new applications for recycled plastics will be highlighted at the expanded exhibition and conference.
Big-name exhibitors include Borealis, EREMA, Ettlinger, Gneuss, KraussMaffei Berstorff, Tomra Sorting Recycling, RPC-bpi Recycled Products, Suez, Veolia/Multiport and WIPA.
The new INNOSORT FLAKE sorting system from TOMRA Sorting Recycling is said to combine colour and material sorting through NIR (near infrared) technology, while EREMA's new bottle-to-bottle VACUNITE process produces food-contact-grade rPET pellets described as featuring "efficient decontamination, a compact design and low energy consumption".
FIMIC will show off its new ERA screen changer melt filter for plastics recycling. Equipped with two internal filtration chambers and two independent discharge valves, ERA is said to allow a coarser filtration first, then a finer laser screen one. Advantages include the ability to run filtration for several days consecutively.
RPC bpi PLASgran will feature prominently on the stand of RPC bpi recycled products. Also on show will be samples of Sustane – a 100% recycled polymer to replace virgin polymer, the Plaswood edge bench and X-EnviroShrink – a shrink wrap flat film technology that contains Sustane.
Bühler will demonstrate how recyclers and packaging processors can use optical sorting systems to produce recycled material that is close to virgin quality. And for the first time, five Veolia plastics recycling companies will jointly present their capabilities and products.
PRSE debutants include Ampacet, Bollegraaf Recycling Solutions, Custom Polymers, Gianeco, HydroDyn Systems, Novek LLC, PLASPER, Polytential, SIPA, Sky Plastic and Sogapol.
Ampacet will bring with them the firm's latest sustainable masterbatch solutions, while SIPA's newly launched XTREME Renew, hailed as the world's first integrated system for the production of preforms containing 100% of recycled PET, but with the same quality as preforms made from virgin PET, will feature at the show.
Kęstutis Sadauskas, director Circular Economy and Green Growth DG Environment at the European Commission will formally open the PRS Europe conference on 10 April. Speakers include specialists from brands including IKEA, HP, Philips and Procter & Gamble.
The Plastics Recycling Awards Europe ceremony will also take place in the conference theatre at the show on 11 April.
Plastics Recycling Show Europe 2019 takes place at the RAI Amsterdam on 10 and 11 April. For more information, visit www.prseventeurope.com