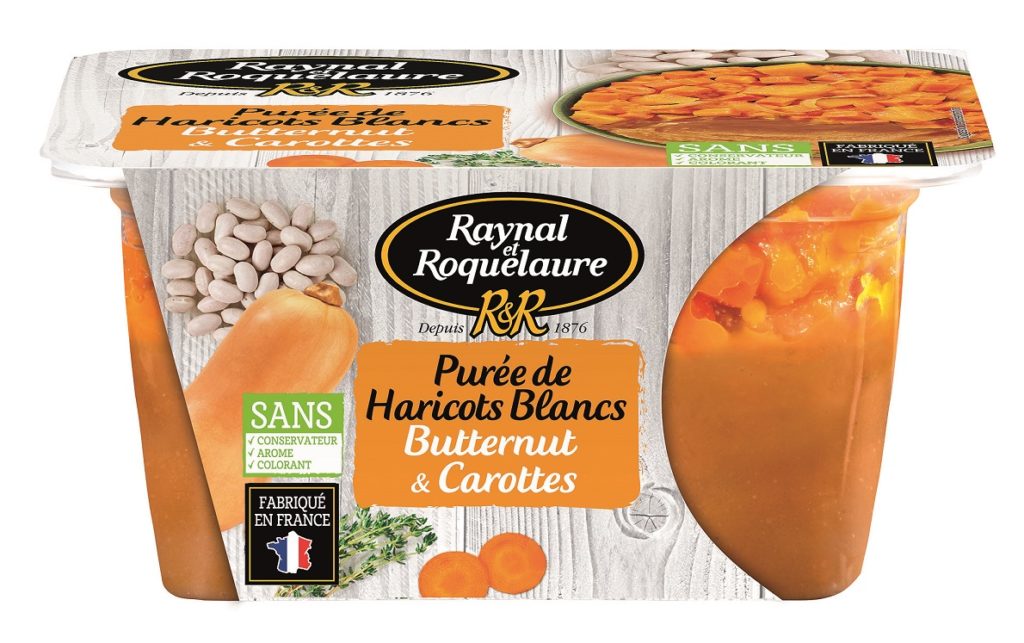 A French food specialist has been tipped to shake up the grocery sector with a new range of cooked vegetables in new-look packaging.
Raynal et Roquelaure is launching three recipes: Quinoa and Provencal Lentils, Lentils Compote and Vegetables from the Sun, and White Beans Puree and Butternut & Carrots. All three are supplied in transparent rectangular trays from RPC Bebo Plastik.
The thermoformed multilayer PP trays are said to offer an "ambient shelf-life outside the chiller cabinet of 18 months" and can be microwaved in two minutes. The 350g tray offers an alternative to the traditional round boxes and jars more commonly associated with these types of products.
RPC Bebo Plastik added that the barrier properties of the tray have enabled the development of products without colourants and preservatives.