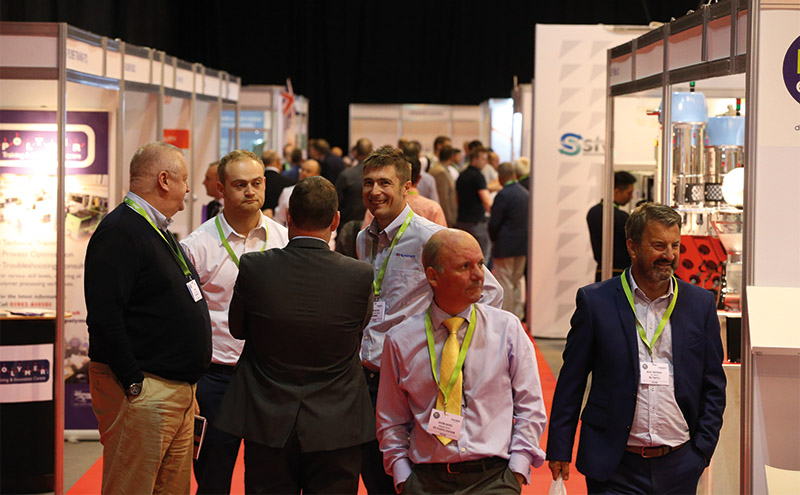 PROMOTIONAL FEATURE
THE British Plastics Federation (BPF) is joining forces with Crain Communications to organise this year's Plastics Design & Moulding Event exhibition and conference. PDM 2019 is moving to the new venue of the Manchester Central Convention Complex and takes place 11-12 June 2019. Plastics in automotive and construction applications, as well as the recycling of plastics, will all be strong themes in the exhibition and free two-day conference programme.
Matt Barber, sales and events director at Crain Communications, said: "Manchester is the heart of the Northern Manufacturing Powerhouse, a region synonymous with manufacturing, design and engineering and the home to key design and moulding companies, their supply chains and customers. The move to Manchester, together with our new partnership with the BPF, has enabled us to broaden the scope and appeal of PDM and grow the event in new ways."
"We are delighted to share in the presentation of PDM in 2019," added Bruce Margetts, BPF president. "The move to Manchester, together with an increased focus on recycling, provide an excellent platform to relaunch the show. At a time when the industry's environmental performance is under intense public scrutiny, we need prominent fora to exchange experience of best practice and to link up the disparate parties in the chain who make plastics sustainability happen."
The free-to-attend PDM conference programme runs on both days of the event and will cover a wide range of highly topical themes for the UK plastics industry, including plastics in automotive, plastics in construction, recycling and sustainability, Brexit, design, materials innovation and industry skills.
Richard Brown, managing director of RJG Technologies added: "Having exhibited at PDM in Telford and London, we are looking forward to exhibiting at the new home of PDM in Manchester. The involvement of the BPF is welcomed as it provides a further endorsement for the event. We are looking forward to meeting with current and new contacts at Manchester Central in June to exchange RJG's experience with respect to moulding best practice and training."
Laura Smith, commercial operations manager at exhibitor Axion Polymers said: "We are looking forward to PDM 2019 in Manchester. It is a great location and with excellent travel links. The Axion Polymers' stand will showcase our range of Axpoly recycled polypropylene and ABS grades."
The exhibition will showcase leading companies from across the plastics materials, recycling, machinery, toolmaking, moulding, rapid prototyping and ancillary sectors. Among companies that have already confirmed their presence at the event are Bole Machinery, one of the newest names in the UK injection moulding machinery market. Web-based procurement and marketing hub PlastikCity will take advantage of the move to Manchester Central to profile its 180-plus partner companies in the plastics industry.
Pentagon Plastics will be showcasing its technical plastic injection moulding services including design, development and toolmaking. Regular PDM exhibitor Faulkner Moulds, which has twice won 'Supplier Partnership: Toolmaker' at the Plastics Industry Awards, also returns to the event in 2019.
Precision parts manufacturer Meusburger will showcase its latest innovations for making dies, moulds, jigs and fixtures for the plastics moulding industry. Ewikon will profile its latest hot runner systems and Hotset will show its heating elements for injection moulding.
UPM Conveyors will be profiling its high-quality conveyor systems for the packaging and plastics industries. European Polymer distributor Biesterfield Petroplas will be offering advice and support for its extensive range of polymers and additives. New PDM exhibitor Snetor Distribution will introduce visitors to its masterbatch and plastic materials ranges..
In addition to the BPF, other industry associations supporting PDM 2019 include the PMMDA and Smithers Rapra.
• For more information about PDM 2019 visit: www.pdmevent.com