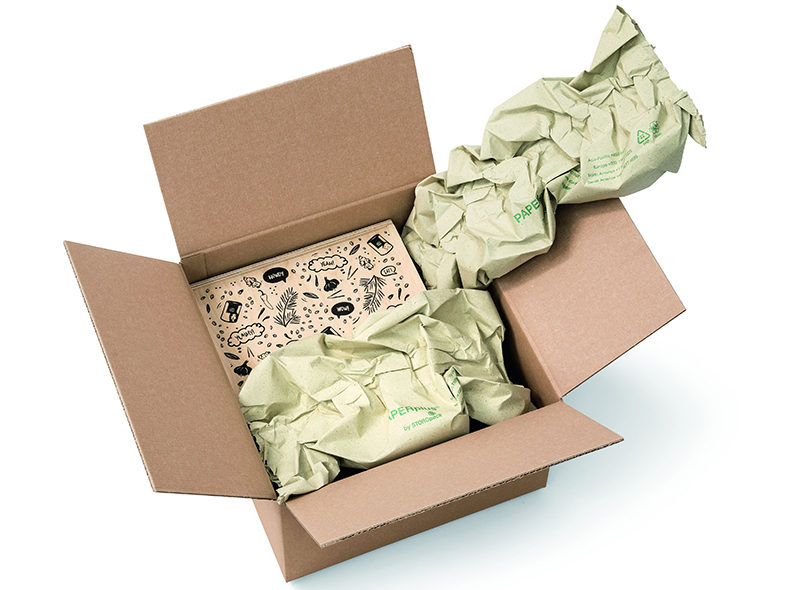 A German packaging manufacturer has launched a new paper made of grass fibres as it increases its focus on sustainability.
Storopack's new PAPERplus Grass consists of 50% grass and is said to require less water and energy during production than conventional raw materials. The manufacturer describes the new type of paper as "ideal" for filling voids in and packaging shipping goods weighing between five and 50kg.
Storopack said that when producing the paper, each metric ton of grass fibres requires only a fraction of the total water needed for the same amount of wood fibres, and less energy. The grass used to manufacture PAPERplus Grass comes from the Swabian Jura, the area surrounding the paper factories in Metzingen and Lenningen, and is dried on-site before being pro-cessed into packaging material.
"Sustainability is very important to us when it comes to product development. We're therefore delighted to have PAPERplus Grass in our portfolio, a paper that underlines this issue in several ways and allows us to conserve resources and embrace a regional approach," said Paul Deis, product manager.
PAPERplus Grass comes in rolls with 280m of paper and a width of 600mm.