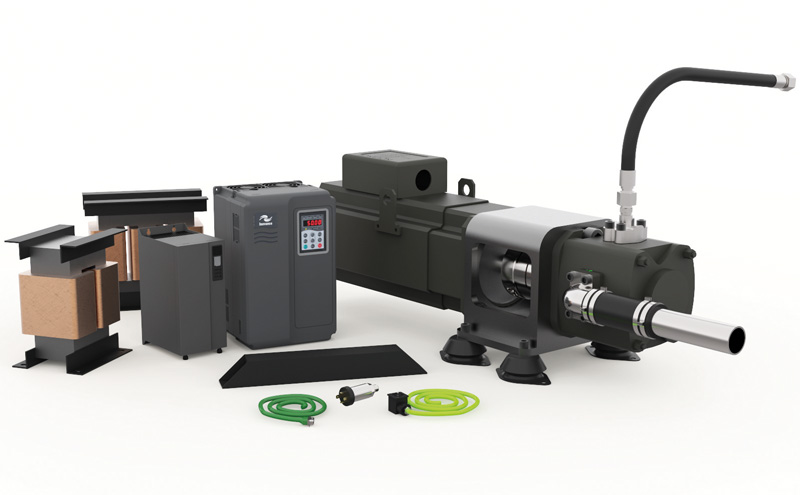 A Catalonian manufacturer has developed a motor system for injection-moulding machines that it claims can provide energy savings of up to 80%.
Developed by Barcelona-headquartered Itoplas, the itoSave kit replaces motors and traditional hydraulic pumps in already operational machines with servomotors and new hydraulic pumps, said to be more efficient.
This, Itoplas claims, results in an average energy saving of around 60% for a machine of 1,000 tons of clamping force with a working cycle of 60 seconds and functioning twelve months a year, five days a week, representing a saving of around 400,000kVA – or around £50,000.
Once the hydraulics have been adapted and the servomotors that replace the old motors are integrated, the electronic interface communicates the itoSave module with the main control of the machine. With this, the machine continues to work with the same configuration used before the deployment, but is said to make it much more stable and efficient.
Other benefits are described as including reduced maintenance stops, increased manufacturing stability and increased life of all parts of the hydraulic system of the machine.
Edgar Berengena, general program manager at Itoplas told Packaging Scotland, "The system is not anything else but a servomotor with a driver and we have developed our special electronic interface just to adapt the main control unit to the requirements of the servomotor. The electronic signals are translated to give pressures the main control unit of the machine was expecting from a typical AC motor."
Edgar added that the human interface of the machine remains the same, meaning production does not need to be changed and operators do not require any further training.