GPI plays it cool with award win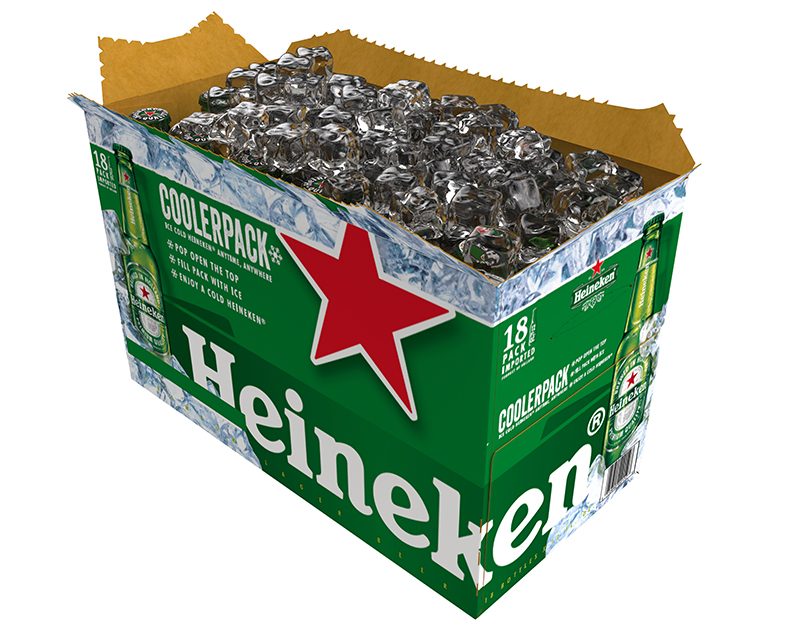 GRAPHIC Packaging International (GPI) is celebrating after winning gold in the 2018 Paperboard Packaging Council Competition for its Heineken CoolerPack design.
Backed by market research, GPI worked with the beverage giant to develop a packaging solution that offers purchasing convenience for customers and profit opportunities for retailers.

The engineered 18-pack cardboard packaging comprises of a fully enclosed outer carton with an unprinted, gusseted, paperboard tray inside. The packaging allows consumers to pour ice into the carton via a large opening feature, with the tray design said to ensure the ice stays in position to allow the bottles to chill quickly without any leakage.
Steve Gould, GPI's new product development and marketing director, beverage division, said, "The beverage market is a competitive space to play in but this practical solution brings originality, convenience and simplicity to Heineken's consumers. Both GPI and Heineken are proud of this novel pack design and the success in the market has proven the validity of both the market research and the design. Winning the gold award signals Graphic Packaging's constant drive for innovation and our steadfast commitment to boost our customers' brands and market presence."