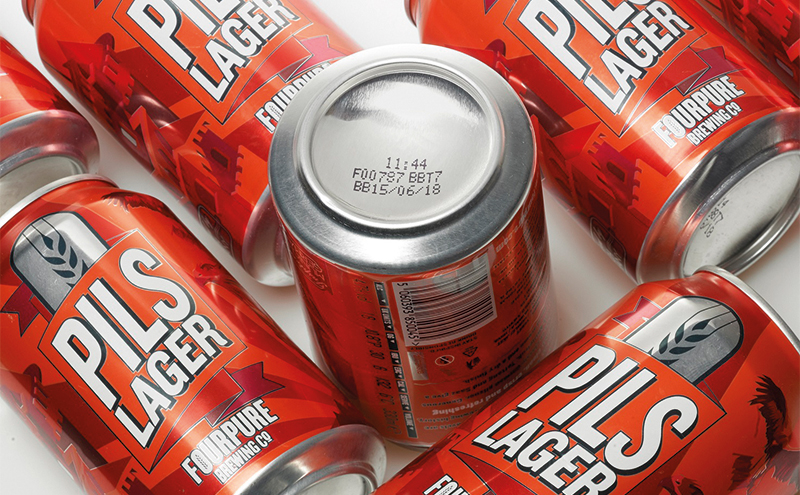 John Tierney, marketing director at Linx Printing Technologies, provides an overview of the coding and marking requirements of the UK alcoholic drinks industry today
THE need for high-quality coding and marking in UK alcoholic drinks has risen alongside the growth of gin and artisan-style products. This is partly because premium spirits from independent producers must meet retailer standards for traceability, and partly because only quality codes do justice to these products' premium positioning.
Similarly, the recent switch from bottles to cans in craft beer has increased demand for excellent best-before dates, since these cans often have impeccable design standards and require the code not to detract from their aesthetic impact.
The increased export growth of gin and whisky, meanwhile, means more UK drinks products than ever require coding for protection. Without batch details, these products would be vulnerable to both lack of traceability and counterfeiting as they travel abroad.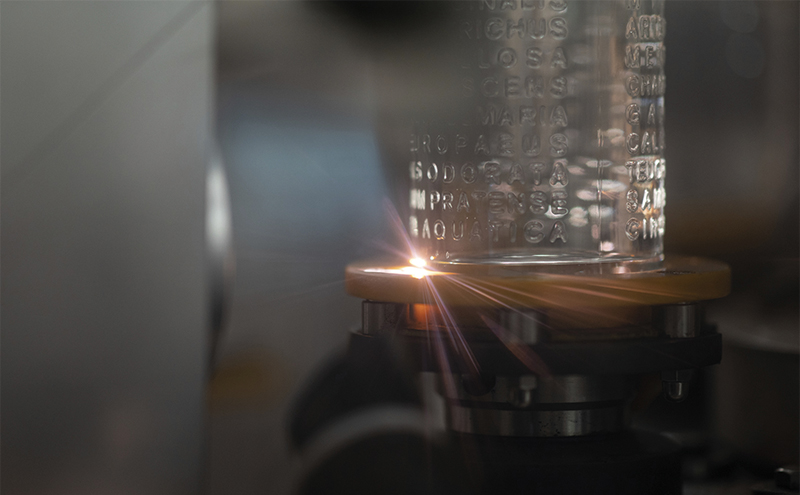 Indeed, counterfeiting represents one of the biggest challenges to the drinks industry today. According to one estimate, counterfeit alcohol costs the UK as much as £1.2 billion every year, and with counterfeiters reportedly producing ever-more sophisticated and hard-to-detect fakes, robust, permanent and complex codes are increasingly vital to brand protection.
These are all among the key coding and marking issues facing the UK drinks industry today. And they underline why it is more important than ever for drinks brands to invest in quality coding and marking solutions that meet their needs.
Quality date and batch coding
Quality coding is essential to allowing drinks manufacturers to meet the regulations and protect their brands. Legible, durable codes that show clearly even on dark materials help businesses beat the counterfeiters and protect their margins. Inks that penetrate condensation to mark both glass and plastic bottles are available with continuous ink jet (CIJ) models, and these are particularly well-suited to cold fill applications and applications where bottles are stored outside before being brought inside to fill, causing condensation.
For coding onto dark materials such as wine or beer bottles, white, yellow, or blue inks are available to provide contrast and therefore enhanced legibility. Laser coding offers particular advantages for premium drinks brands. Lasers print permanent, quality codes onto a range of substrates, including glass, coated metal, labels, plastic and even wood or card.
Rely on reliability
A central requirement for most alcoholic drinks producers is reliability. Printers that need minimal maintenance – and therefore less downtime – are invaluable in ensuring companies meet their all-important production targets. This can be achieved by using coders with self-service features that allow manufacturers to plan printer servicing around their production schedules.
Longer servicing intervals of up to two years, and self-cleaning printheads that require a manual clean only once every three months, ensure the printer always works reliably and invariably. This allows companies to keep their operation running with minimal intervention – especially important for 24/7 runs.
Self-servicing features are of particular benefit for remote distilleries, which in the past may have had to deal with lengthy periods of downtime while waiting for engineers to reach them.
Boosting productivity
Few busy line engineers have the inclination to read a complicated manual when production needs to be up and running. As such, coding and marking solutions should be easy to use, allowing more time to focus on production.
Easy-to-follow, smartphone-style screens now enable quick and accurate code selection and creation. Message selection based on images can further promote fast retrieval, as operation becomes more intuitive.
This delivers swift product changeovers and reduces the number of errors made in code selection that can lead to re-work or scrappage.
Coding is further simplified by the fact that there is no longer any need for many types of printers for different jobs. Multi-functional printers – for example, those that can print both primary and secondary codes – mean operators only have to learn one interface and store one ink type.
From traceability to anti-counterfeiting, meeting the regulations to creating the right aesthetic image, quality coding has never represented a better investment for drinks manufacturers. To make the right choice, those looking to purchase machines should first consider their manufacturing line speed, code content and production environment to gauge the true cost of ownership. This will help them make the right choice for their brands.