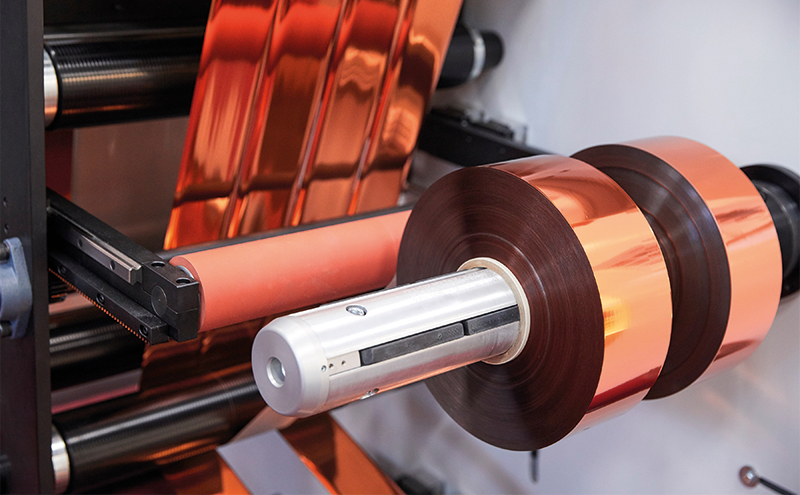 THE environment, digitalisation and individualisation are expected to be the main themes at ICE Europe 2019.
Held from March 12-14 at the Munich Trade Fair Centre in Germany, this year's event for the paper, film and foil converting community has already secured some 430 exhibitors from 25 countries who will showcase the latest machinery, products and innovations in the sector.
Organisers have revealed that ICE Europe 2019 will be the place to find solutions to meet demands for sustainability of manufacturing processes and recyclability of materials, while, at the same time, still being able to manufacture eye-catching, quality packaging.
Susanne Neuner, PR and marketing director for event organisers Mack Brooks Exhibitions, told Packaging Scotland, "ICE is a very targeted show specifically for the paper, film and foil converting community. The community comes together every two years in Munich to see the latest trends and evolvements in this sector. All of the technologies that are involved in converting will be shown. Another main characteristic of the show is there is lots of equipment presented live."
While the majority of exhibitors come from Germany, Susanne explained there is also a strong presence from the likes of the UK, Italy, America and Switzerland.
On the subject of sustainability, Susanne believes the focus on plastics at the moment makes it inevitable that environmentally friendly products will feature prominently, with biomaterials and recycling set to take centre stage.

Another huge topic is digitalisation, which is becoming increasingly important in the manufacturing process. In response to this and growing demand for smart packaging, ICE Europe 2019 is launching the 'Special Film & Extrusion Area', which will feature exhibitors presenting battery films, biopolymeric films, high barrier films, optical films, weatherable films and other speciality films. Visitors will also find the latest machinery and accessories for extrusion in this section of the show, including companies offering extrusion lines for blown films, extrusion lines for flat films and sheets, welding machines and calendars.
The third main theme this year is individualisation of products. "More and more we can see a trend for individualised products and added value features," Susanne explained. The show will feature techniques to make this possible and meet demand for high-end individualised products.
ICE Europe 2019 will be the 11th edition of an exhibition which has experienced "substantial" growth over the past decade. This year will feature more exhibition space than ever before.
Susanne said, "The exhibition started out as a small get-together of the converting industry. They needed their own marketplace because they were exhibiting at all sorts of shows – packaging shows, printing shows, plastics shows – but didn't have a dedicated exhibition for their specific industry sector. We've seen real growth in the show and some years ago we moved from a smaller venue in Munich to the Munich Trade Fair Centre. Since then, the show has substantially developed because exhibitors can now present themselves with big stands showing more machinery. This time exhibitors have booked a total of 11,500 sqm net – a 4% increase on the previous event.
"It is important for the convertors to visit the exhibition because I think currently there are so many new trends going on and for every convertor, it is enormously important to stay ahead and to be informed about the latest trends and machinery, the possibilities of digitalisation, and how to process new materials.
"At ICE Europe you can see everyone in the converting sector. For packaging experts the event also has the advantage that visitors who buy a ticket for the ICE show can also visit CCE International, which is co-located."
• For more information, visit www.ice-x.com/europe