Parkside creates new compostable coffee pack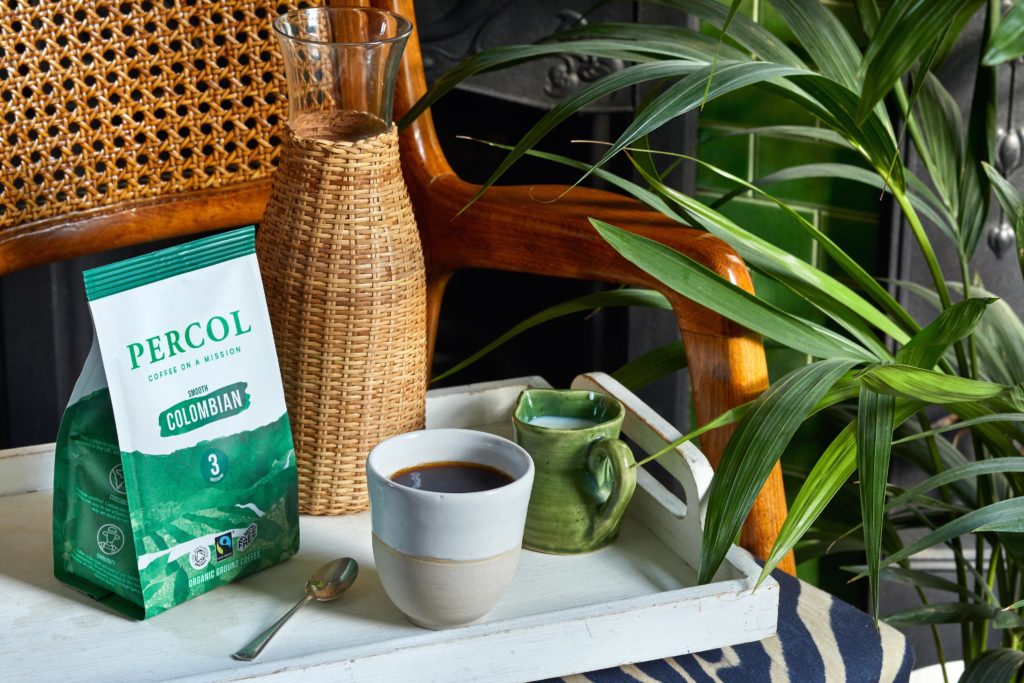 PARKSIDE Flexibles has developed new sustainable packaging for a top coffee brand, making it the only coffee company in the UK to receive an environmental mark of approval.
The manufacturer, which specialises in printing, lamination, laser, thermal and sustainable solutions, has created a new compostable pack for Percol Coffee, which claims to be the first in the world to use a compostable package for all types of coffee packs.

Made from bio-based materials, the fully home compostable pack is described as providing excellent oxygen, aroma and moisture barriers that extend the shelf life of roast, ground and bean coffee, while maintaining optimum flavour. It is designed to break down within 26 weeks.
Developed to support Percol's vision of being ethical innovators by delivering plastic-free packaging, the collaboration with Parkside has enabled the company to be the first coffee brand in the UK to receive the 'Plastic Free Trust Mark' from environmental campaign group A Plastic Planet.

David Brooks, managing director at Percol, commented, "As a company, we strive to be ethical innovators and leaders in the coffee market. This ethos stretches across both product and packaging and was a key reason for choosing to work with Parkside.
"Our new compostable packaging takes us to another level and has positioned us right at the forefront of the market as the only coffee company to receive the Plastic Free Trust Mark."
Paula Birch, sales director at Parkside added, "This was a fascinating project for us to be involved with. The ethos and values which surround Percol align perfectly with our Park2Nature range, allowing us to create an amazing product for them. It is also fantastic that the packaging has become the first to be accredited by A Plastic Planet."
Tagged Parkside Flexibles