Magnet demand leads to machine investment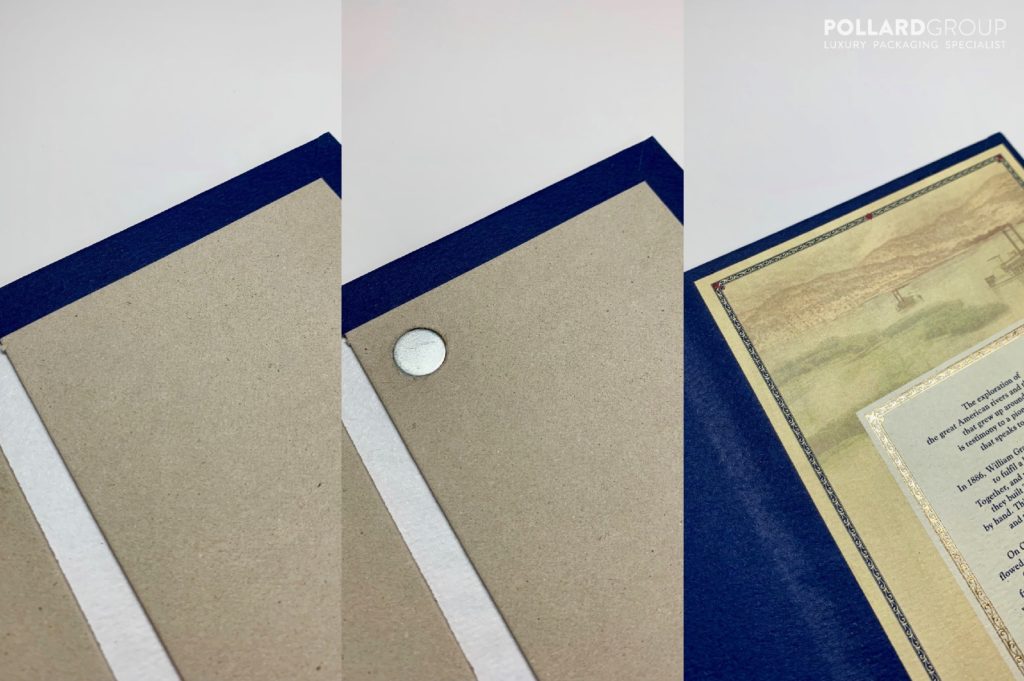 POLLARD Group has announced it is investing in a second automated magnet inserting machine to meet growing demand for book jacket style boxes across a range of sectors.
The rigid box specialist installed a combined magnet and ribbon loop inserting machine earlier this year. This, they said, is already at full capacity leading the company to purchase a second, faster machine that will be dedicated solely to magnets.

Pollard commercial director Peter Conner explained that demand for front opening packs in the luxury and gift sectors is continuing to rise. "The incorporation of a magnet closure into the box underlines the premium nature of the entire pack, as well as providing greater practicality and functionality," he said. "For this reason, it is increasingly being requested as part of our luxury packaging solutions across markets such as drinks, cosmetics and consumer electronics, and our latest investment will ensure we have the capacity to meet customer demand."
Tagged Pollard Group