Just the TICCIT: new initiative to educate kids on sustainable packaging
PRO Carton, the European association for carton and cartonboard manufacturers, has launched a new initiative to educate schoolchildren on sustainable packaging.
The Trees into Cartons, Cartons into Trees (TICCIT) initiative aims to teach children the value of sustainable packaging and recycling. Aimed at children aged 8 to 11, the new outreach and educational programme is said to have seen "huge" success in the USA, where the programme was originally devised by the Paperboard Packaging Council.

Over 100,000 children have taken part to date, and now Pro Carton is rolling the programme out across Europe, following trials in the UK and the Netherlands.
The TICCIT programme will be run in the UK by BPIF Cartons – the UK association of carton manufacturers – in conjunction with Pro Carton.
It intends to highlight the benefits of sustainable packaging and how European forests, which provide wood for making paper and packaging materials, have been growing by the equivalent of over 45,000 tennis courts every day.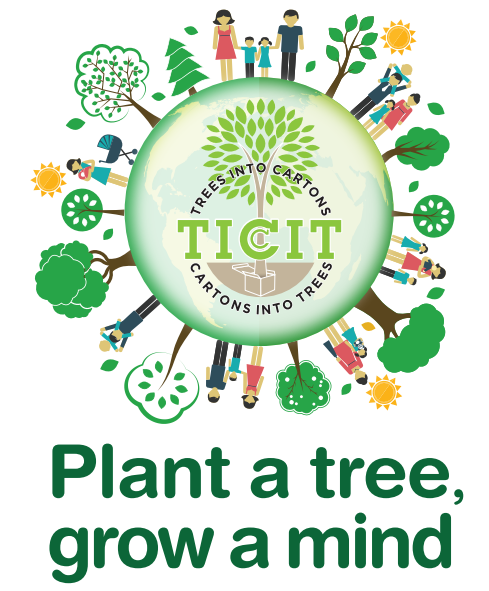 Jon Clark, BPIF Cartons general manager said, "It's never been more important for our next generation of consumers to understand the importance of sustainability and recyclability. The TICCIT programme is the perfect way for the cartonboard industry to forge strong links with their local communities and pass on these important environmental messages."
Tony Hitchin, Pro Carton general manager added, "We are now looking for the packaging companies to nominate ambassadors who are willing to encourage their colleagues to visit schools in their countries, and then the fun really begins.
"After explaining about all the good things about trees they'll help the kids to plant a tree sapling into a biodegradable carton to take home to plant in their garden, giving the children the opportunity to witness the 'Trees into Cartons, Cartons into Trees' cycle for themselves.
"We've heard from past participants how incredible it is to see the children understand that they can make a difference to their immediate surroundings and the world in general by recycling and being friendly to the environment. The TICCIT will be a powerful experience for them – and the participants' businesses.
"The success of TICCIT will rely on the whole of the paper-based packaging industry working to engage their communities. If we have their buy-in, I believe it will be an incredibly worthwhile programme for everyone in the industry as it will drive home our environmental credentials, while introducing knowledge, understanding, values and skills to children that will be invaluable in their future lives."
Tagged BPIF Cartons, Pro Carton