Pro Carton takes five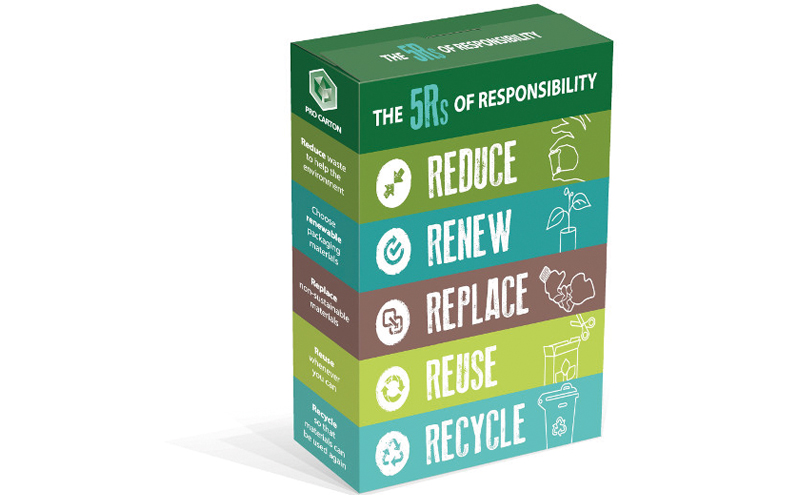 PRO Carton, the European association of carton and cartonboard manufacturers, has launched an update to the '3 Rs of Recycling' waste hierarchy.
The organisation said its new '5 Rs of Responsibility' includes implementable steps for consumers, brand owners, retailers, manufacturers and government to help reduce the impact packaging waste has on the environment.
Pro Carton's 5 Rs include the familiar 'Reduce', 'Reuse' and 'Recycle' – with the addition of 'Renew' and 'Replace', which the association said "represent a guideline in which society can take responsibility for their actions, reduce the level of packaging waste created and move towards a true circular economy".
Tony Hitchin, general manager of Pro Carton said, "The world has changed and the 3Rs of Recycling don't fully reflect the actions society needs to be taking to meet the challenges caused by plastic waste. We believe it is the responsibility of consumers and industry to take responsibility and make a conscious decision to mend the damage caused.
"Packaging is an important element of the marketing mix and plays a much wider role than just protecting the product. It is a key promotional tool that can enforce the identity that is inextricably linked to a brand – but it doesn't need to leave any lasting damage on our planet. Cartonboard as a material is made from renewable resources, is biodegradable and recyclable. It is the natural choice for the packaging industry."

Tagged Pro Carton