SIG offers on-the-go convenience with Heat&Go packs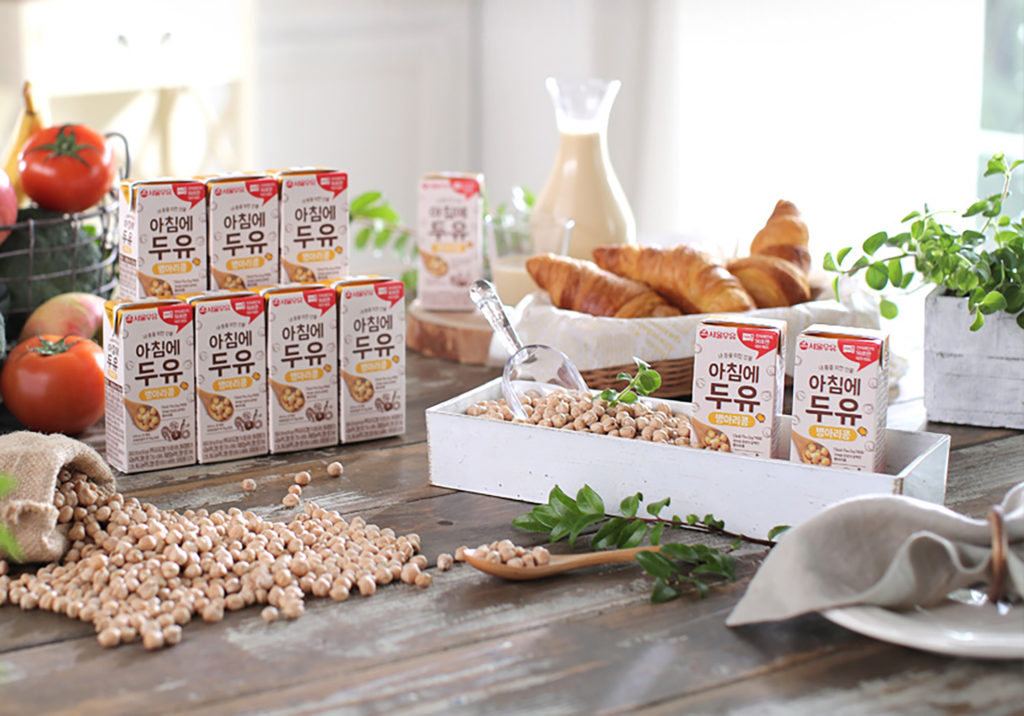 THE first product to appear on shelves utilising SIG's Heat&Go packaging has been launched in South Korea.
South Korea's Seoul Dairy Cooperative's (SDC) new 'Achimae' Soymilk is soymilk drink with chickpea protein, designed to be served as a warm, on-the-go breakfast.
The 300ml combiblocMini microwaveable pack can be heated up to 60°C and a failsafe mechanism has been incorporated into the packaging, which aims to prevent sudden ruptures if the product is overheated.
Beverages can be filled in Heat&Go carton packs on standard SIG filling machines "with a simple upgrade so that the filler can run standard and aluminum-free material interchangeably", the aseptic packaging provider said.
Young Lee, head of the beverage marketing team at SDC commented, "Consumers today are looking for on-the-go convenience. The Heat&Go pack from SIG opens up new avenues of innovation and helps us market premium nutritional beverages such our morning chickpea drink for new occasions and through new channels."
Tagged SIG, SIG Combibloc