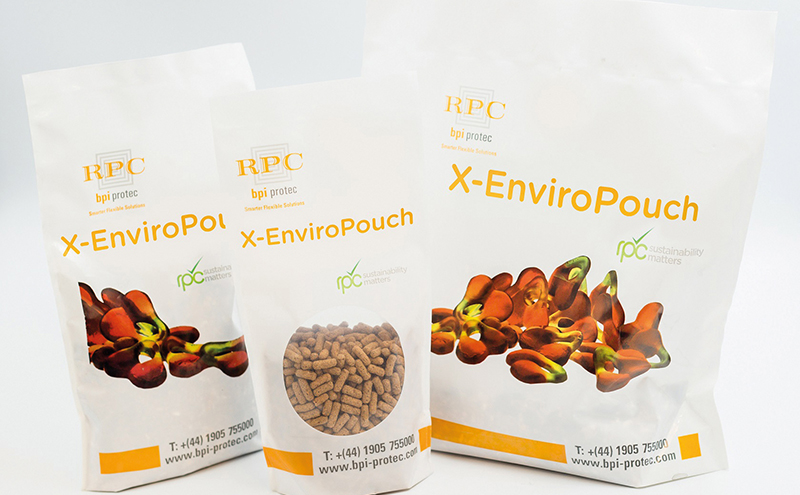 Sue Mohan, sales director at RPC bpi protec, tells Packaging Scotland how sustainable innovation in film and laminates is helping meet the needs for today's retail packaging and enabling consumers to embrace the increasing challenge of food waste
FOOD waste is a big issue. It is estimated that in the UK alone over seven million tonnes of food and drink are thrown out annually from homes. According to WRAP this costs the average family of four as much as £840 each year, and consumers are now becoming increasingly aware of these problems, with many taking steps to minimise waste within their homes.
That is one of the key findings of RPC bpi protec's research as part of its 'Taste without Waste' campaign to highlight the importance of reducing food waste. The survey of 1,000 British consumers also confirmed most people's commitment to recycling and highlighted how brand support and loyalty can be enhanced through a company's positive sustainability credentials.
The research revealed that 77% of respondents only throw their food out when it looks or smells off. Nevertheless, 20% admitted that they were more likely to throw food away on its 'Best Before' date or once it had been opened. Such actions have contributed to the increase in total waste from households in England, which rose by 2.5% in 2016 to 22.8 million tonnes.
It is figures such as this that have led to action from the likes of Tesco who recently announced that it is to remove the "Best Before" consumption guidance dates off almost 70 of its fruit and vegetable lines in a move to help reduce food waste. The plan is designed to help prevent perfectly edible food from being thrown away and links with consumers misunderstanding of the meaning of "Best Before" dates.
Another common method of reducing waste, highlighted by the research, was to freeze food that is coming up to its sell-by date, with 65% of respondents confirming that they did this. Although 59% believed that resealable packaging helped to reduce their food waste, this highlights an opportunity for greater on-pack communication on the benefits of reclosable packs.
A FOCUS ON RECYCLING
With the issue of packaging waste continuing to dominate the media, the research revealed that 80% of those surveyed recycle all the time, and 73% said they understood the particular recycling requirements of their local area. However, there were still 24% who only 'somewhat' understood the rules behind recycling. This underlines the need for continued consumer education in recycling 'best practices', as well as a more co-ordinated and unified national recycling system to eliminate differences between local authorities. If helping in the education process is essential, industry working on the development of new materials and products that make it easier for consumers to recycle is of equal importance. It was this sentiment that led to the development of a new stand-up non-laminate bag, X-EnviroPouch, as a cost-effective and environmentally sustainable alternative to the traditional stand-up Doy sealed pouch.
Stand-up pouches are one of the fastest growing flexible packaging formats, according to a report from AMI. Nevertheless, a traditional laminate construction of many of the current generation of packs means they are unsuitable for recycling. By comparison, X-EnviroPouch uses the latest PE film technology to create this type of pack format while also being fully recyclable, thereby meeting the growing consumer demand for more sustainable plastic packaging. Equally important, the recyclability of these films is not just theoretical but is actually happening. As one of the UK's leading plastic recyclers, the RPC bpi group reprocesses around 70,000 tonnes of plastic every year, making useful second-life products including refuse sacks, construction membranes and long-lasting wood-alternative products such as park benches. This ability to build recyclability into product design and produce new items from the recycled material is an example of the circular economy that is at the heart of delivering effective sustainability. And as part of this, RPC bpi group has been working with the Ellen MacArthur Foundation in the production of design guidelines for flexible plastics to facilitate recycling.
SUSTAINABILITY MATTERS EVEN MORE FOR CONSUMERS
X-EnviroPouch is an example of RPC bpi protec's commitment to create products and develop appropriate working practices that help to protect the environment and support the requirements of the circular economy – creating a modern consumer pack format and an environmentally sustainable packaging solution that is ideal for a wide variety of applications. Within the survey it was also found that the majority of respondents would look more favourably on businesses with a good sustainability record. 83% were more likely to choose products with either less packaging or recyclable packaging, and 82% to use the services of a company that makes an effort to recycle and cut down waste.
It is clear that consumers are becoming increasingly aware of the latest sustainability issues and the impact of waste across packaging and food. For the packaging industry, it is therefore vital that we continue to innovate and promote the many ways in which packs help to minimise food waste, while also ensuring they demonstrate the strongest environmental profile, particularly in terms of recyclability or reusability.