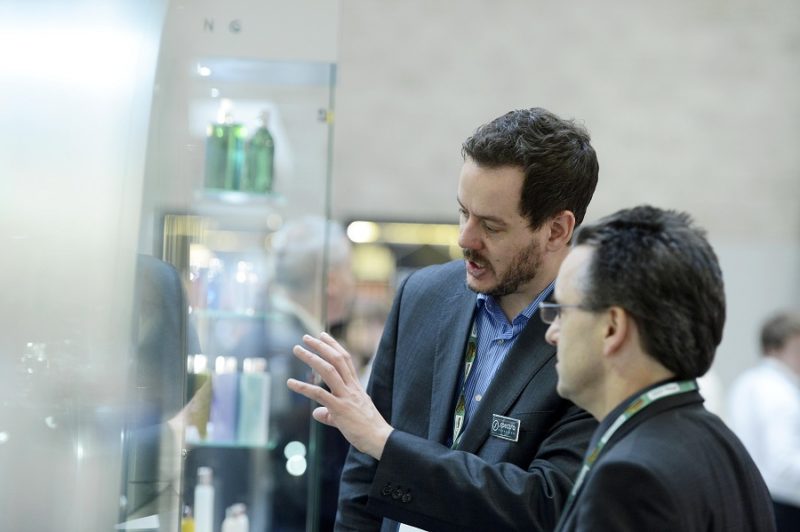 ORGANISERS of Packaging Innovations say Ecopack will be more relevant than ever this year given the current storm over plastic packaging.
Frozen food specialist Iceland has confirmed that it intends to eliminate plastic packaging from its own brand products within the next five years. That news followed hot on the heels of the UK Government's 25-year environmental plan, which intends to eliminate all avoidable plastic waste and encourage supermarkets to have 'plastic-free' aisles.
Hosted alongside Packaging Innovations, Label&Print and Empack 2018, sustainable packaging will be a key focus at Ecopack. From reducing waste through smarter packaging, finding more energy efficient solutions or sourcing more recyclable materials, visitors will have the chance to learn about the sustainability challenges and opportunities facing the packaging industry.
The Ecopack Theatre will also have a strong sustainability focus and feature international brands and speakers delivering advice on how to thrive in an "eco-conscious" market.
James Drake-Brockman, divisional director of Easyfairs' Packaging Portfolio said, "Any packaging professional who reads the news will see that sustainability is the hottest topic around at the moment. Iceland has just announced that it is going plastic free, and the Prime Minister has pledged to eliminate the UK's plastic waste by 2042. These are just two of the many news items that showcase the increasing importance people are placing on sustainability within the packaging industry.
"We launched Ecopack back in 2008, when we first identified sustainability as becoming one of the biggest challenges facing the packaging industry. Ten years later, the issue of sustainability is more prolific than ever, which is why our dedicated theatre is packed full of educational content. We already have major names, such as Innocent, Co-op and TerraCycle on board, looking to discuss and educate those in attendance on all things 'green'. It is not to be missed."
The Ecopack Theatre will see Simon Reid, sustainability manager at Innocent Drinks, address the plastic bottle dilemma, as part of his 'Go Circular or Go Home' talk.
With Brits buying £133 billion worth of goods online every year, Ben Murray, MD at Carbon Smart, will examine what packaging manufacturers and providers need to do to ensure that its eCommerce packaging is sustainable. He will present 'eCommerce packaging needn't cost the earth'.
Retailers, recyclers and local authorities will also be discussing sustainability, as part of the Ecopack Panel Talk, titled 'How to Tackle the Packaging Problem'.Ecosurety MD James Piper will chair the panel debate, which will explore how brands can tackle the problem created by packaging at the end of life.
The Ecopack Challenge will also return, offering companies creating innovative and sustainable products the chance to win the opportunity to develop an idea with Marks & Spencer. Four shortlisted companies will demonstrate why they should win the prize for most environmentally responsible packaging in front of an expert panel.
New for 2018, the Sustainability Trail will highlight which suppliers at the show are offering solutions and services designed to drive more sustainable values. The feature will inform attendees of ways to take a more sustainable approach to packaging.
In addition to the Ecopack Theatre, the show's Industry Forum Stage will also touch upon sustainability, with a forum focused on plastic within the food packaging industry. The Food Forum will host 'The 25 Year Environmental Plan – how can we design a sustainable future for packaging?', which will be chaired by Martin Kersh, executive director at the Foodservice Packaging Association.