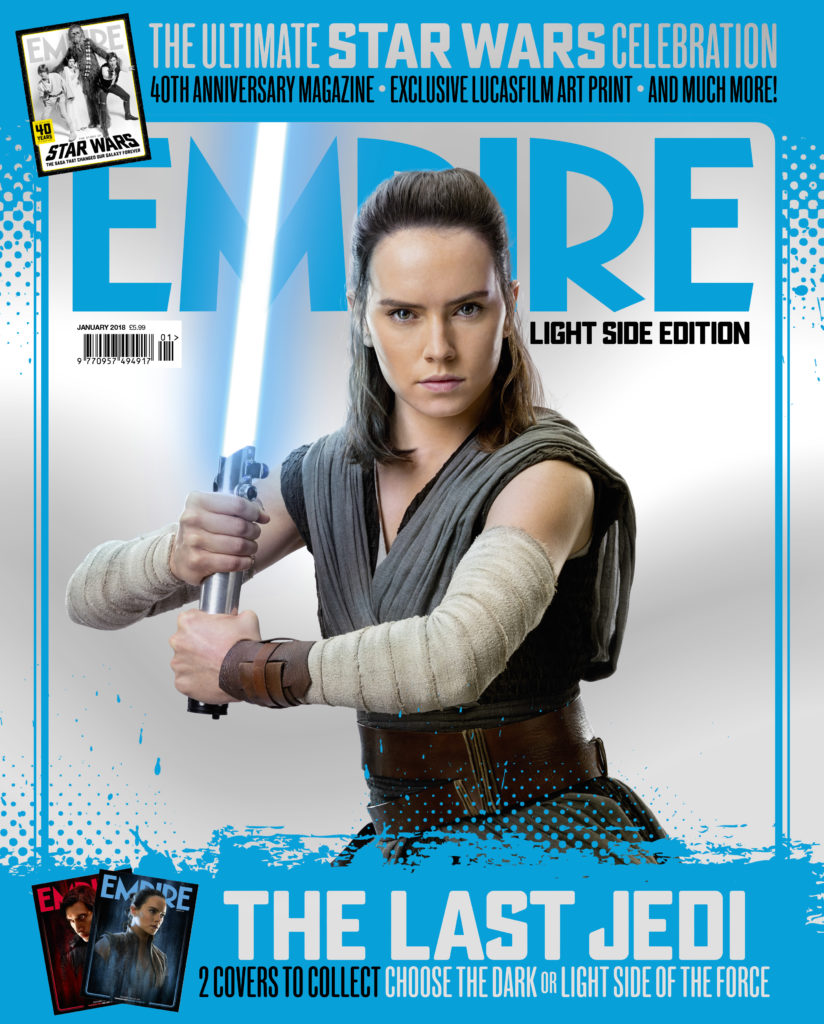 THE Force is strong with Fusion Flexibles, which has supplied metallised film laminate bags for movie magazine, Empire.
The manufacturer, convertor and printer was enlisted to supply the bags for two exclusive collector's editions celebrating the release of Star Wars: The Last Jedi. The light and dark themed covers feature characters Rey (Daisy Ridley) and Kylo Ren (Adam Driver) respectively.
Rey's light side pack has been printed using seven colours with a blue pallet while the dark side pack has been printed using eight colours and a red palette. Fusion Flexibles produced the bags from a three-part laminate comprising metallised and inner sealing layers. The packs, which are reverse printed on an outer clear layer, have a thickness of 182 microns and incorporate a flat skirt sidewall seal.
Carl Lawrence, print production controller at Empire publisher Bauer Media commented, "The key requirement was for packaging that utilised superior materials for the production of bags that had striking visual impact along with premium quality to best showcase the Empire brand while on the newsstand.
"The metallised film laminate material was selected from a range of packaging substrates being discussed. In fact, a sample of a previously produced order supplied by Fusion Flexible was the option which most closely matched the criteria."
Bauer Media required the bags to be both strong and easy to open to ensure they can be kept by the consumer alongside the magazine, a supplement focusing on the original trilogy of Star Wars films and an exclusive Lucas Films double-sided art print.
Carl continued, "A lot of bags tear when opened but it was essential these packs remained intact so they could be included as part of the whole offering with exclusive artwork printed on to the bags which complements the magazine cover and feature layout."
He added, "The service provided by Fusion Flexibles on this project was first class, from supplying a sample for the selection process that provided the wow factor all the way through to delivery into the finishing house. The final bag looked great, which we are confident will translate into positive reviews and sales.
"The team at Fusion Flexibles worked to very tight deadlines and provided a lot of help and advice where required. They went over and above what was required to deliver a final product that fulfilled the original criteria set out at the start of the project."