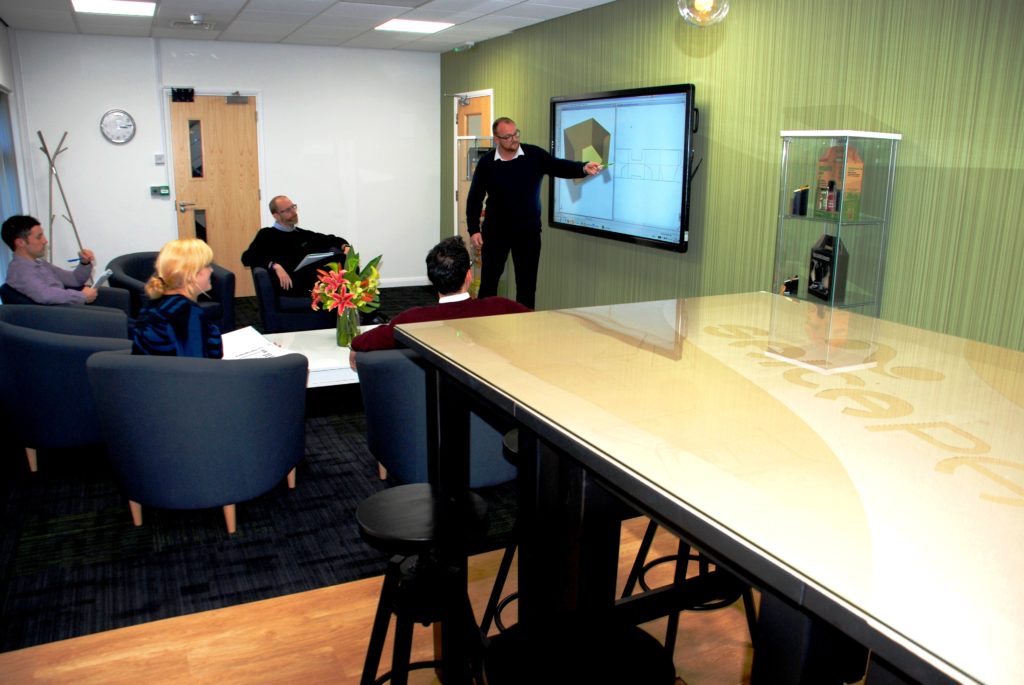 SAICA Pack has revealed that since opening in January this year, the firm's Edison Room has "transformed" the way the company interacts with customers.
The room, based at SAICA's Thatcham site, is described as a space dedicated to collaboration and interaction where customers can discuss and collaborate on ideas alongside members of the SAICA team.
SAICA believes that utilising one central space for the various teams and customers to gather, leads to productive discussions. During workshops, various aspects of the process can be discussed while design changes can be made there and then.
Kevin Thomas, SAICA south west regional director said, "At SAICA, customer engagement is integral to our design process. The space has been purposely designed to maximise collaboration and includes open plan seating and benches for project teams to work around. We have been proud of the feedback we have received from our customers over the past 12 months and are looking to continue to drive this forward in 2018."
Adam Dales, procurement manager, non food, at Pizza Hut Europe added, "We had the opportunity to use the Edison room for a catch up meeting with the Saica team. The room layout allowed the meeting to flow much better in comparison to a standard board room layout. We were able to use the high table to gather round and discuss design ideas and then sit down in an informal setting when running through the presentations."