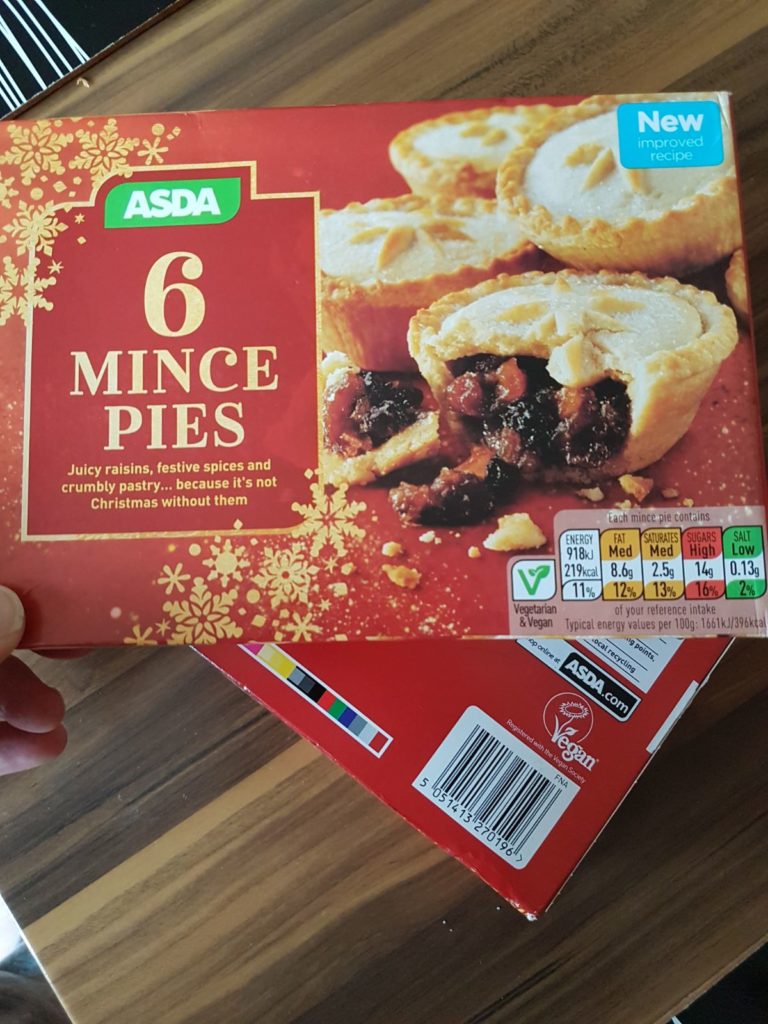 ASDA has launched mince pies featuring vegan labelling in time for the festive season.
The mince pies carry the Vegan Trademark, which makes it easier for shoppers to identify a product that is free from animal ingredients.
The Vegan Society has been registering products with the Vegan Trademark since 1990, with over 24,000 products from 53 different countries carrying the logo today.
George Gill, chief executive of The Vegan Society said, "We are delighted to register Asda's delicious mince pies with our Vegan Trademark just in time for Christmas. Labelling products is important to vegans and those shopping on their behalf – especially for those hosting a vegan this year, it is very useful if they can identify a vegan product just with a quick glance at the package.
"Providing vegan options makes clear commercial sense for retailers, who can open up their market to a fast growing number of vegans worldwide."
Earlier this year, Asda became the UK's first supermarket to carry the Vegan Trademark in an effort to improve the labelling of its vegan products.
Ciara Loker, bakery product developer at Asda added, "This festive season, Asda is proud to announce we now offer mince pies that are suitable for vegans and have been accredited by the Vegan Society. At Asda we are committed to innovation and developing the best quality products that can be enjoyed by everyone."