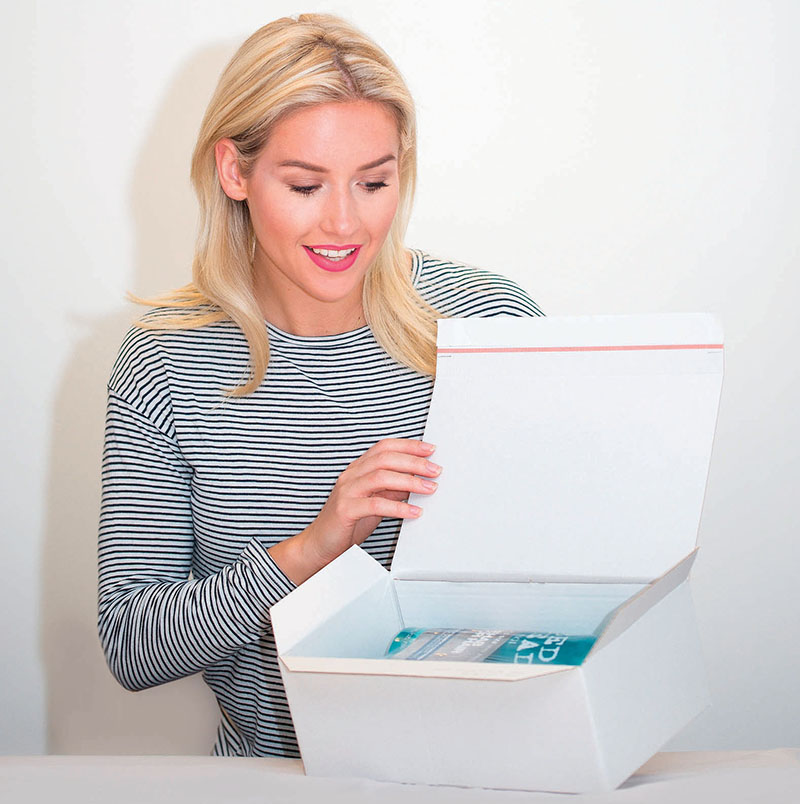 WHO doesn't like online shopping? It's easy, it's convenient and it's fun. You can instantly access and purchase everything and anything you want without having to leave the house, which can then be delivered when it suits you. You can even receive play-by-play updates of where exactly your package is on its way to you.
While it has been great for the consumer, the rise of e-commerce has presented many challenges for the packaging sector and with The Times reporting that the UK could be sending 3.9 billion parcels by 2021, the demand for durable, secure but still attractive packaging will only increase.
Rob Carle, head of sales, e-commerce at packaging provider DS Smith told Packaging Scotland that the e-commerce revolution is moving the 'first moment of truth' for a brand from in-store to the home. "In the past, brands would use many tactics to impress and connect with the consumer in-store," he explained. "Now, with purchasing decisions made on a laptop, tablet or phone at home, in the office or on the go, it is vital that companies consider how their packaging can enhance the shopper experience. A product that stands out in store still needs the 'wow factor' when delivered inside a box and in an environment free of persuasive sales assistants, POS and ambience.
"The challenge for the packaging industry is to create a moment of 'home theatre' when a shopper receives e-commerce packaging at home, so that they feel the thrill of a good purchase. You certainly don't want to shower them with polystyrene filler or pose a test of dexterity and ingenuity to get the package open in the first place. That's why packaging design is so crucial.
"Packaging for e-commerce must be well-designed, protective, attractive and meet 'first moment of truth' expectations from the consumer, and epitomise brand values. When packaging does all of these things, it helps to build and strengthen brands and ultimately drive sales."
Rob went on to explain that DS Smith has responded to the rise in demand for e-commerce packaging with the launch of two new solutions – DISCS and Made2Fit.  DISCS, named for the different types of testing it carries out (Drop Impact Shock Crush Shake) "scientifically tests whether packages can survive the pressure of the average e-commerce supply chain". Made2Fit, which Rob described as a "key" way that DS Smith is gearing up for growth in the sector, is a new piece of technology that allows the firm to create "right size packaging and reduce void space".
Rob continued, "The e-commerce supply chain means packaging needs to work hard. There are up to 50 touchpoints in a typical product journey to withstand. Good quality packaging makes all the difference – in helping prevent damage in transit or navigating the numerous delivery and return routes.
"Another key factor is whether a product can be easily returned. Packaging should be designed with this in mind so that it is easy to open and then easy to repackage and seal if necessary. Well-designed packaging can resolve this barrier to purchase, enhance the consumer experience and drive sales. We work closely with our customers to design packaging that is easy to source, assemble, ship, open and then either return items in, or recycle at home.
"Sustainability is also a key focus for customers. Yes they want their product protected but it needs to be with the least amount of packaging possible, fully recyclable, able to go in the domestic recycling stream, and be truly frustration free packaging."
UK packaging supplier Macfarlane Group recently released its second annual 'unboxing' survey, which found that there is "considerable scope" for online retailers to enhance the experience for their customers.
The survey collated responses from customers of 165 online retailers and found that one in five online shoppers described packages as essentially unfit for purpose as a result of being too big or too small. 7% of participants reported products arriving damaged, a 10% decrease from the 2016 report. However, 21% reported packages arriving ripped, damp, dented or opened.
Laurel Granville, marketing director at Macfarlane Packaging, explained why the firm chose to look into the e-commerce sector: "Online retailers are a big part of our customer base and we are always looking at ways we can improve our customers' experience. It's certainly a growing market for us, so it's really to make sure that we're understanding the needs of our customers.
"The intention was to find out how products are actually arriving and the criteria we looked at was, first of all, the condition of the pack: Is it intact? Is it damaged? Was it dirty? Was it crushed?
"Then we looked at the functionality: Was it fit for purpose? Was it the right sized box for the product inside? Did they use the right amount of infill? Was there too much packaging/too little packaging? Did the product move around in the box?
"The third element, which we feel is becoming the most important, is the unboxing experience: Did the opening experience match the brand expectation? If you go into some of these retailers you have a really fantastic brand experience in their stores – did the retailer deliver that online, at the doorstep?"
Laurel added, "I think there's been a lot of innovation in the packaging industry to meet the needs of this market. There are lots of different products available, I think the key is one size doesn't fit all; it really has to sit within the retailer's operation and the retailer's brand."