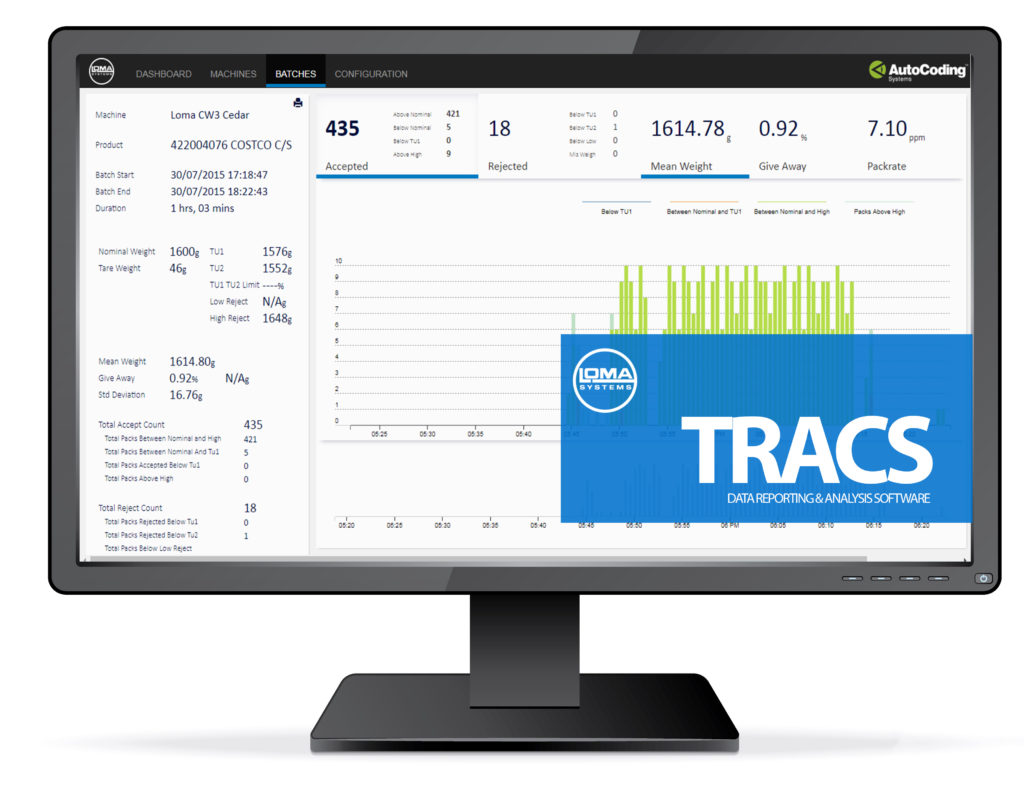 LOMA Systems has announced the launch of Version 2 of its TRACS (Trending-Reporting-Analysis-Capture-Software) data reporting and analysis software.
The new graphical network-based tool monitors the performance of the company's inspection equipment and is said to offer "better functionality, reporting and user experience".
Version 2 of TRACS has been developed along with AutoCoding Systems. Loma explained that it works by running over a customer's factory network and providing real time feedback across all lines in a central format for analysis and reporting of key measurements. It allows factory managers to see instant machine status, examine trends between shifts or products and identify and rectify inefficiencies.
Said to feature a "completely redesigned architecture" in line with AutoCoding's latest platforms, TRACS has a new user interface which Loma claimed is "more reflective" of modern experiences. Other features include printable batch reports and CSV data export facility for batch and individual pack weight information.
Toby Kemp, Loma Systems' global marketing manager said, "The new version of TRACS has been developed in response to customer feedback for improved functionality, including better reporting and support for the complete product range. By storing electronic data centrally, and with both the PDF report function and a new CSV data export facility, which allows information to be more readily circulated, it will eliminate the need for paper recording of batch results. This new version of TRACS also offers a more consistent, legible and secure format.
"Both AutoCoding and Loma are confident that TRACS will help factories to further build a culture of continuous improvement and increase productivity by highlighting efficiency opportunities. For example, it can help food companies understand speed loss and start-up issues, as well as better understand and control their processes."