Latest Yamato machine wows PPMA visitors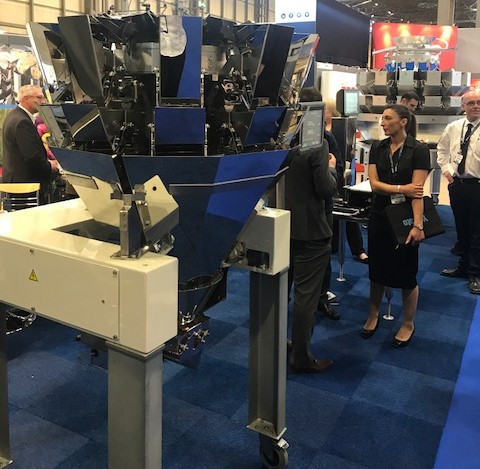 YAMATO has announced that its new Epsilon machine wowed visitors at the recent PPMA show.
The firm demonstrated the role that multihead weighers, checkweighers and table top weighers play throughout the food packaging process. Yamato chose the event to launch its new mid-range multihead weighing machine, describing the Epsilon machine as being designed specifically for the cost-effective weighing and packaging of loose products.

Andrea Spencer, commercial operations manager for Yamato Scale Dataweigh UK said, "The quality and range of visitors to PPMA makes this the ideal show for us. It was successful and we engaged with a range of existing customers and new prospects, which you wouldn't find anywhere else.
"As well as showing on own stand, we also exhibited our multihead weighing technology in partnership with other companies that have synergies with Yamato."
The Epsilon automatic weighing machine is said to combine the "best" features of the SIGMA Series and Yamato's OMEGA series in a single machine.
"We are convinced that the multihead weighers in this series will revolutionise the weighing and packaging of loose products across a variety of sectors," Andrea Spencer added. "The new Dataweigh Epsilon series delivers excellent performance at an affordable price. It can handle a wide range of products without sacrificing speed or accuracy."
Tagged Yamato