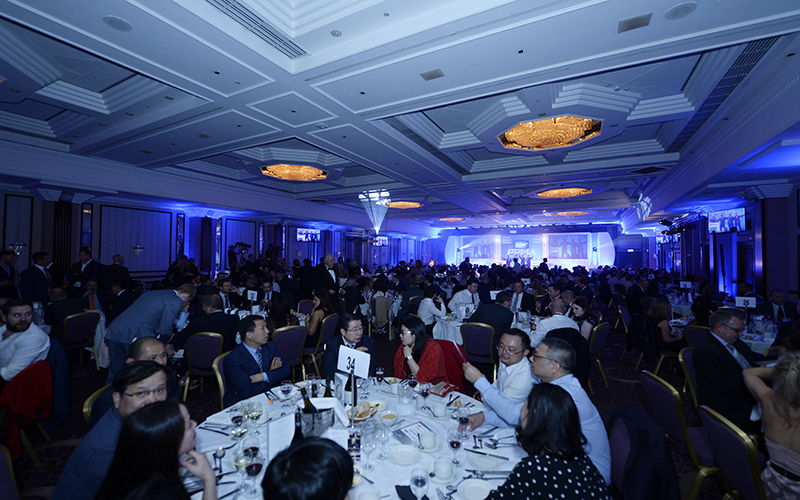 THE finalists have been announced for the PPMA Group Industry Awards 2017.
Organisers of the awards, which are now in their 6th year, said an "impressive" number of entries were received this year. A panel of 10 industry experts chose the finalists in 11 separate categories, which include Innovative Robotic Machinery, Partnership of the Year and the Lifetime Achievement award.
Winners will be announced at the PPMA Group Industry Awards ceremony and gala dinner, which takes place at Birmingham's National Motorcycle Museum on Tuesday 26 September – the first day of the PPMA Show.
Andrew Mint, CEO of PPMA Group said, "Thanks to an incredibly high standard of entries this year, the judges reported a difficult deliberation process, which is testament to the innovatory nature of our industry. No doubt they've got an even harder task ahead with choosing a winner, and we look forward to celebrating the achievements of both the finalists and winners at the ceremony."
The finalists are as follows:
Innovative Processing System
DC Norris &Company
Ishida Europe
Loma Systems
Tapflo UK Ltd
Ytron-Quadro (UK) Ltd
Innovative Packaging Machinery
Bradman Lake
Brillopak Ltd
Pacepacker
PFM Packaging Machinery
Tna Solutions
Linx Printing Technologies
Gebo Cermex
ULMA Packaging Ltd
Innovative Robotics Solution
Brillopak Ltd
Ishida Europe
OAL
Tekpak
Innovative Vision Solution
Acrovision
Altec GmbH\ FOBA Laser Marking + Engraving
ClearView Imaging
Industrial Vision Systems Ltd
Tekpak
Innovative Ancillary Equipment
SICK (UK) Ltd
Flexco
Simmatic Automation
Pacepacker Services
Exporter of the Year
Exceptional Sales Performance
 Fortress Technology
Gordian Strapping Ltd
Grunwald UK
Riggs Autopack Ltd
ADSOL
 Partnership of the Year
Evolution BPS & MBF
ICS Cool Energy & LINPAC Packaging
Tekpak & Ilapak
Dimaco Ltd. & Starflex Packaging Europe Ltd.
Environmental Initiative of the Year
Jenton Dimaco
ICS Cooling
Trescal
Russell Finex