SAICA Pack invests in new tech for 'Green Room'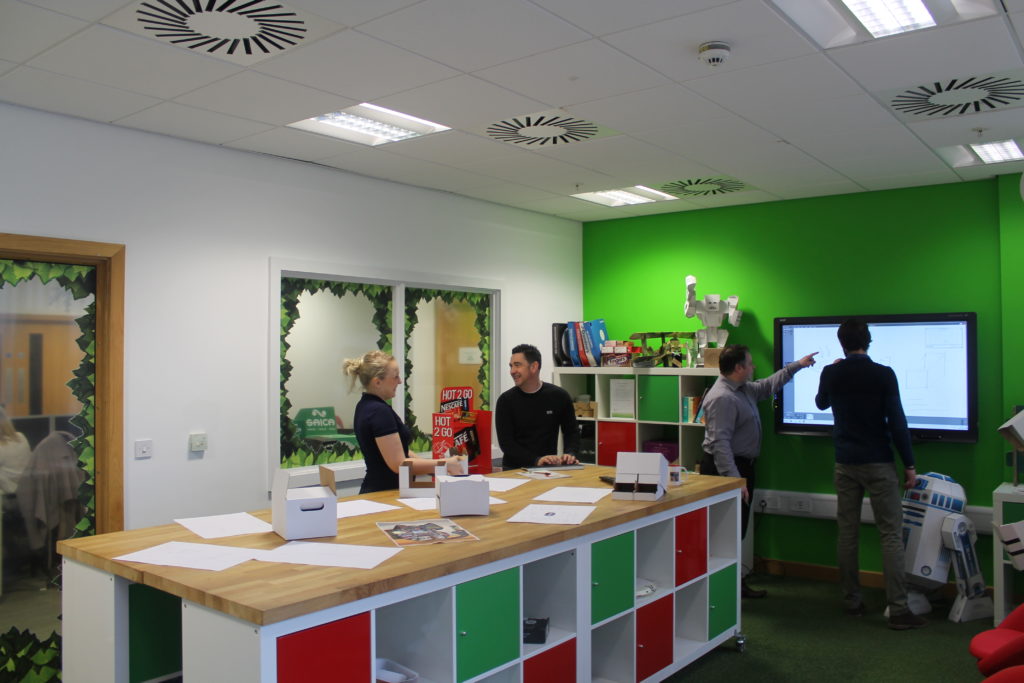 CORRUGATED packaging manufacturer SAICA Pack has invested new technology in its 'Green Room' facility in a bid to provide customers with "greater quality and efficiency" in printing and design.
The 'Green Room' is located at the SAICA Pack's National Development Centre in its PM-11 facility in Greater Manchester. It offers an "innovative workshop-style environment where customers can bring ideas to life alongside the design expertise of SAICA Pack's Creative team and leave with a fully printed prototype sample; all within one day," the company claims.

SAICA Pack has added a Mimaki digital print table and a Kongsberg sample cutting table to its offering, which it claims will bring greater accuracy and speed to the printing process. The new technology gives the company the capability to offer digitally printed sample packaging with white ink, spot varnish and representation of embossed areas.
Stuart Simm, National Development Centre manager, commented, "Since its opening, the Green Room has really transformed the way we design packaging, working together with customers and involving them in the process from beginning to end. The industry is always changing and we know that we have to move with it if we are to continue to offer customers the very best in quality and design."