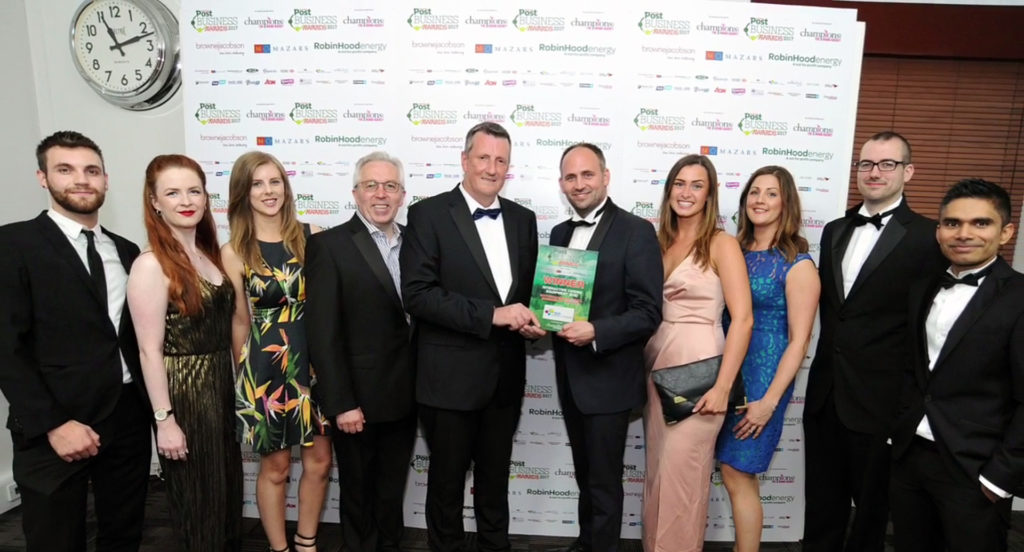 INTERACTIVE Coding Equipment (ICE) picked up the Small Business of the Year prize at the recent Nottingham Post Business Awards, which celebrate local companies within the Nottingham area.
Judges were said to be impressed with "the unique nature and strength of its business model and the fact that the company is aiming to make itself future proof by continued development of its core offer". They were also impressed by ICE's "single minded vision which was underpinned throughout by quality processes and procedures", as well as staff communication and development.
Chris Simpson, ICE's managing technical director said, "It's fantastic to be receiving this award as we continue to expand our portfolio of products and services in the UK.
"Our talented team's hard work and dedication to the business over the past 16 years has been incredible and we are glad this has been recognised with this honour."