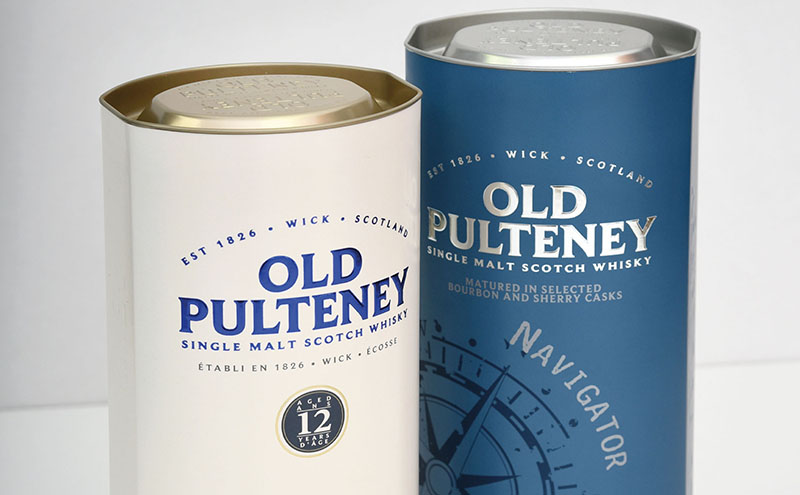 PRODUCING shaped tubes for the spirits sector continues to be a growing part of McLaren Packaging's business with the firm now counting many of the whisky industry's leading companies as its clients.
The Port Glasgow-based firm made the decision nine years ago to invest in machinery and develop technology to support what the firm's late founder, Jim McLaren, believed would become a booming market.
Jim's son, Michael, who today runs the business with brother Donald, told Packaging Scotland that shaped tubes are a unique format for brands looking for a premium image and to differentiate themselves through shape.
"Shaped tubes are technically very difficult to produce," Michael explained. "The process has been developed and fine-tuned over many years to produce the highest quality tubes in the market. What's interesting about shaped tubes from a brand perspective is you can create a unique shape for your brand where we have been able to manufacture a shaped tube that fits a specific profile and do it to an extremely high quality, which we're able to achieve by the way we process our tubes.
"Cartons are generally square or rectangular shape, whereas with shaped tubes there's increased scope to create a shape that the brand can make their own.
"An interesting option is the introduction of curves to the pack.  For example, with the truncated oval shape, the curved front allows the pack to stand out and catch light in a way a flat surface cannot whilst providing increased space for branding. Another important feature of tubes versus cartons is that you can open a tube as many times as you want and close it again – it doesn't deteriorate at all which is important for appearance on shelf, at the point of purchase."
Michael said his father "followed his instincts" by making the decision to invest in this aspect of the business. He spent a substantial amount of money on machinery before even securing his first customer.
"My father felt that tubes were an area there would be more demand for in the future based on the growth, in particular, of malt whisky. With brands looking to premiumise their offering and stand out, unique packaging supports the strategy. In that regard it was quite innovative."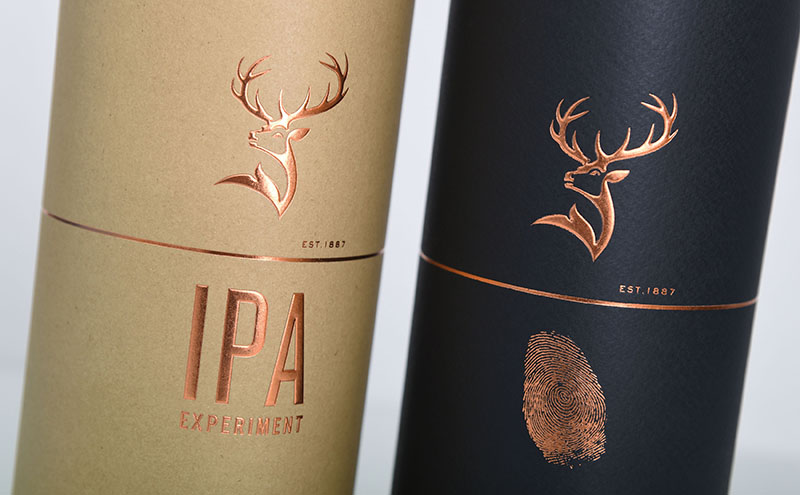 Michael said one of the main trends in the shaped tube sector is "less is more".
He explained, "What we're seeing is brands moving toward simplified, bold designs. Traditionally, whisky – particularly malt whisky – has prioritised communicating product credentials and the elements of the brand story over branding. This has resulted in packs that contain a lot of information which can, if not executed carefully, lead to a cluttered, often confusing message for the consumer, particularly consumers shopping the category for the first time.
"What we are seeing more and more now is brands using their secondary packaging to deliver the key elements of their brand identity, visually with real impact.
"Another part of the 'less is more' trend is in the use of materials and colour. In recent years, whisky packaging often featured high graphic printed images of the distillery, the surroundings where the whisky was produced, items used in production. etc. These elements are still relevant today. However, they are being featured more creatively through clever use of different colour foils and embossing/debossing techniques. Instead we are seeing the use of plain or textured substrates either using their natural colour or overprinted with solid colours.
"The colours range from more natural in tone through to 'non traditional' colours, for the malt category, which stand out as brands look to entice in new drinkers.
"In shaped tube manufacturing, the challenges are within the manufacturing process. It's very difficult to control the shape consistently. We've got a track record of bringing in people and developing their expertise to run the equipment. We invest heavily in internal training to ensure there is a progression for people from the shop floor to move up to being a skilled operator over time."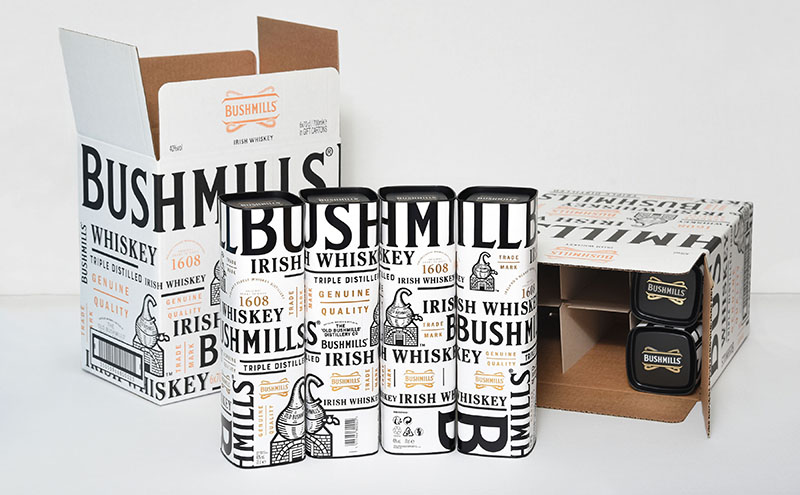 McLaren today has around 30-40 employees involved in the production of shaped tubes. The division has evolved over the years, with one example being the firm's capability to produce oval shaped tubes, described by Michael as being a "pipe dream" in the early years.
Another innovation in this area is the rigid tube, a pack which combines the perceived premiumness of a rigid box with the affordability and ease of packing in the bottling hall of a traditional tube.
Michael added, "This has allowed us to offer our customers a more premium option which bridges the gap to the more costly, hand packed rigid box. It works well for mid to higher volume lines where automated packing is required."
One advantage the firm has is the ability to offer customers an overall package, described by Michael as a one stop shop in practice.
"If we were to produce a shaped tube, or a round shape for that matter, we can also offer high quality corrugate cases printed upto 6 colour + UV varnish with precision flat bed die cutting and, if required, a coated division," he explained. "These are high specification tubes so they require protection during transit. We are able to supply the full package. All three components are supplied into the bottling hall as an assembly, which from a customer's perspective makes sense; increasing line efficiency, cutting down on suppliers, cost, storage, logistics, management time while also reducing the number of vehicle deliveries and environmental impact."