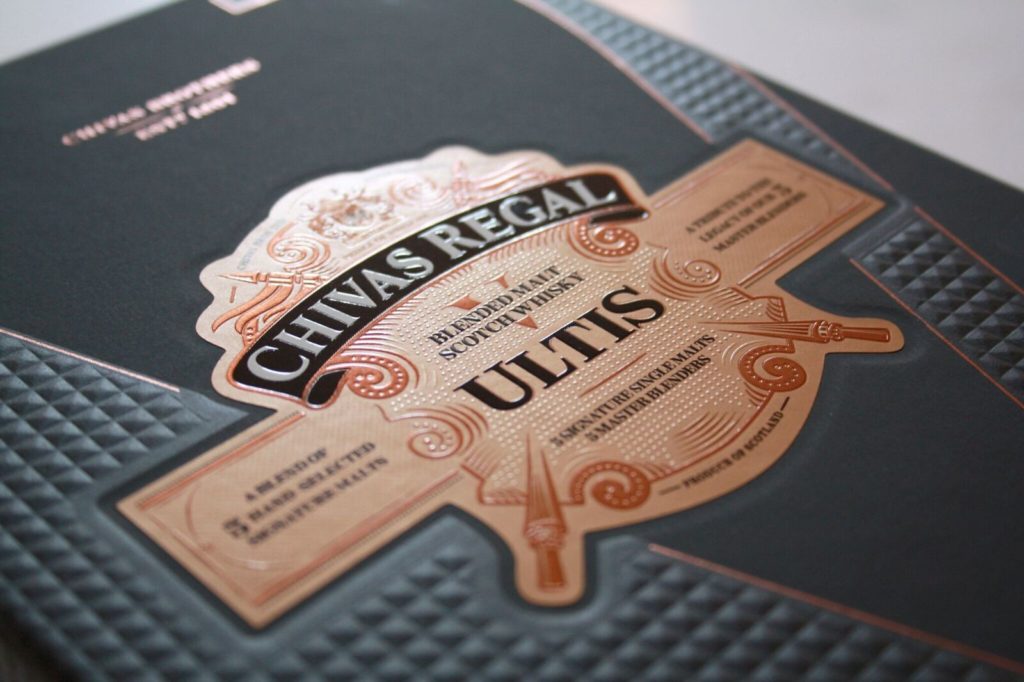 Pollard Boxes has produced the "luxurious" presentation box for a recently launched blended malt whisky from Chivas Regal.
Chivas Regal Ultis is Chivas Brothers' first blended malt whisky and is a combination of five single malts, which has been created as a tribute to the five master blenders who have maintained the Chivas house style since 1909.
The Leicester-based packaging manufacturer was tasked with creating a box that established a "strong presence on-shelf" and reflected "the uniqueness and luxury nature of the new blend".
The resulting book jacket style pack features high-impact diamond embossing with a foil surround and a debossed area for the Ultis label. The pack also includes a branded ribbon. The box uses 'soft touch' paper and the inside of the box incorporates a fitment to hold the bottle in place.
The box was manufactured at Pollard Boxes' factory in Leicester in close collaboration with Chivas Brothers.
Katy Buchan, head of packaging development at Chivas Brothers, commented, "This has been a major high profile launch for one of our most premium iconic brands, so it is essential that the box, along with all the other packaging components reflects the significance of our new spirit.
"The result is a truly wonderful pack with intricate detail. Pollard provided a fast and response service throughout the development and delivery and the success of this project continues our excellent working relationship with the company."