SAICA Pack opens new customer experience centre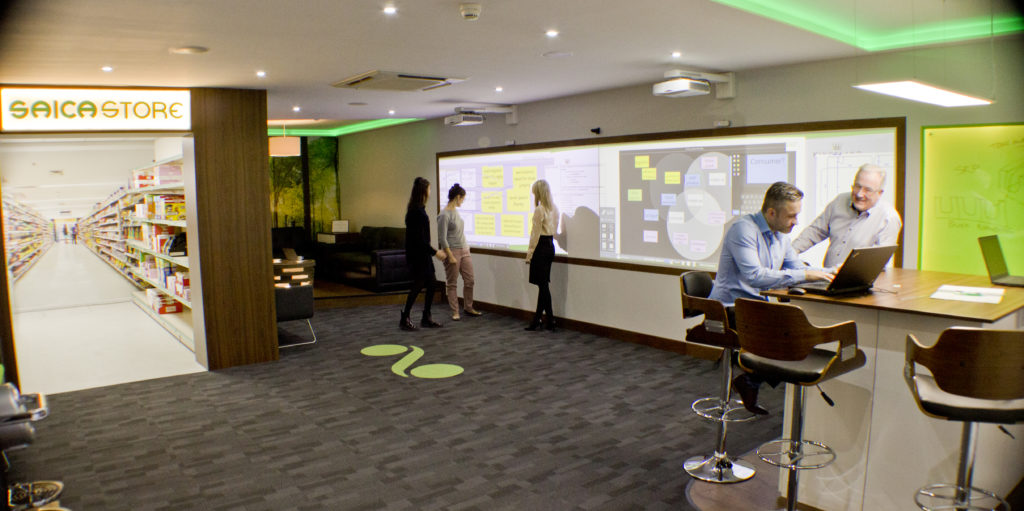 SAICA Pack has launched a new customer experience centre that aims to "immerse" its customers in the design and creation process of its packaging.
Based at SAICA Pack's plant at Warrington Road, Wigan, the centre features a 20 ft. touch sensitive wall, which, the company claims, enables users to create ideas on a large format canvas that up to 10 people can work on at once. It also allows for users to connect remotely.
The centre also features "bespoke retail environments" which mimic the layout of a supermarket to simulate what the packaging will look like in a real life environment.
Steve Mortimer, customer experience centre, SAICA Pack, commented, "This is a great opportunity for SAICA Wigan to showcase and benchmark the leading engagement process of customer-supplier relationships. We've put in considerable effort and investment into making sure the customer feels welcome and comfortable in a creative environment.
"We have invested in the latest technology which allows us to achieve the most effective collaboration and facilitation of ideas so the customer walks away with the solution they need and a sense of being in safe and knowledgeable hands."
Steve added, "This room works hand in hand with the other machine investments currently taking place in Wigan and marks the commitment we have towards customer satisfaction, the ability to co-create the best packaging solutions in our field and the desire to forge strong and lasting relationships with our customers."