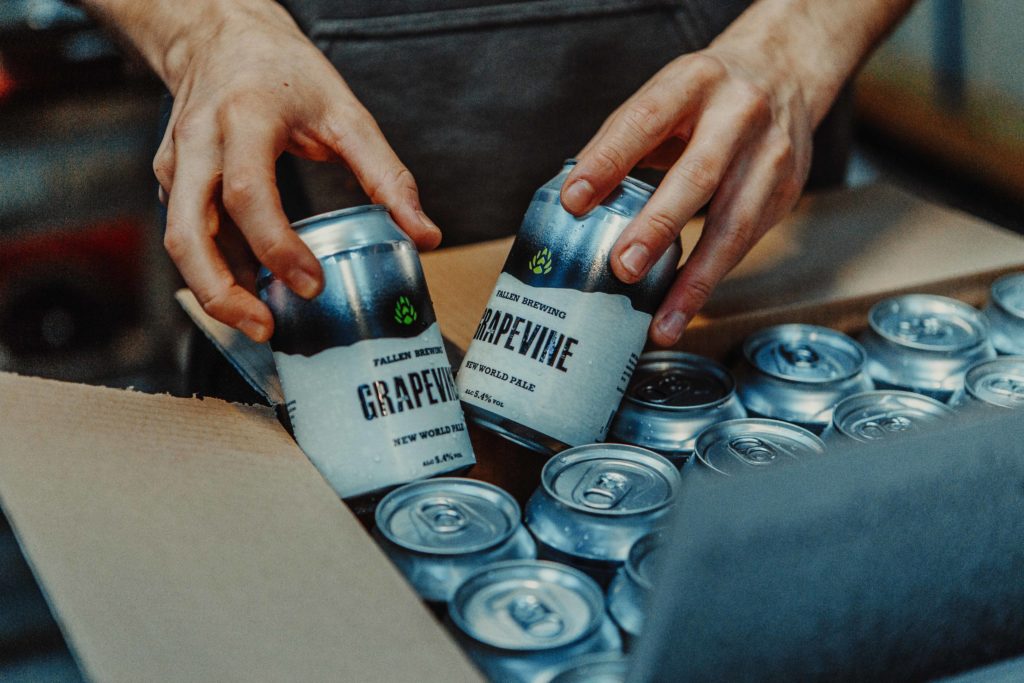 Scottish beer company Fallen Brewing has installed a canning line and is moving its entire range into cans.
The Kippen-based craft brewer has installed an ABE CraftCan 15 canning line, which was supplied by Vigo Ltd. The system has an output of up to 900 cans per hour and has a footprint of 0.6m x 2.43m.
"We've always wanted to produce the best quality beers for customers to enjoy. We decided to invest in our own canning line as we believe that having control of the entire production process gives us the best chance of producing great beers," said Fallen Brewing MD Paul Fallen.
"It's a massive step change in the way we work. We've been expanding rapidly since we started production in 2014 but we had reached a critical mass due to our laborious work processes. 50 per cent of our revenue was through bottle sales but the production was a highly labour intensive and time consuming process."
Paul continued, "We really needed to automate our small pack production to continue to grow. We believe that a good proportion of growth is going to come from small pack cans. Keg and cask is growing too but not at the same rate. So, we weighed up the benefits of can versus bottle, it was a big decision and a huge investment.
He added, "In the end the decision to move production to cans was straightforward. There will always be a place for bottles in the marketplace but for us the practicalities of cans as vessels for holding and transporting beer made them the obvious choice. They keep the beer fresher for longer, they're light, efficient to stack, easy to recycle and more robust than glass bottles."