SAICA Pack bags supplier award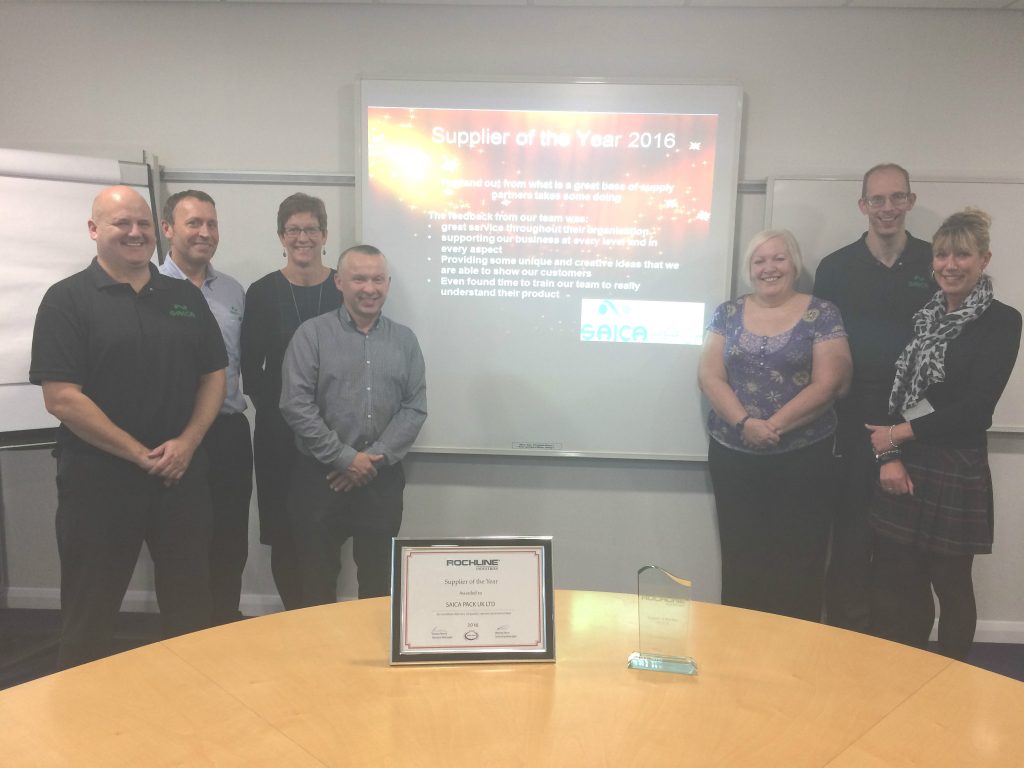 SAICA Pack, part of the SAICA Group, scooped a top award at manufacturer Rockline Industries' 2016 State of Rockline Address recently.
The company was named Supplier of the Year at the event for supporting Rockline "at every level and in every aspect throughout the organisation".
A key factor behind the judges' decision was SACIA Pack "providing unique and creative ideas that Rockline were able to convey to benefit their customers in their products," according to a spokesperson.
SAICA Pack South West currently supplies Wet Wipe manufacturer, Rockline, with packaging across two sites in Thatcham and Newport.
Wayne Hunt, sourcing manager for Rockline, said, "Our relationship with SAICA goes back many years but what has elevated their standing within our business has been a consistent investment in building a partnership.
"They are committed to working together with us to a common goal – that of understanding and delivering against the expectations of our customers."
Jennifer Gladwyn, account manager, SAICA Pack, added, "We were delighted to be named Rockline Supplier of the Year 2016. The award reflects all the efforts made by SAICA to work in Partnership with Rockline and support the challenges they face in their marketplace.
This has been achieved over recent years with SAICA personnel communicating directly with their Rockline counterparts enabling improved speed of response, idea generation and high level customer focus."