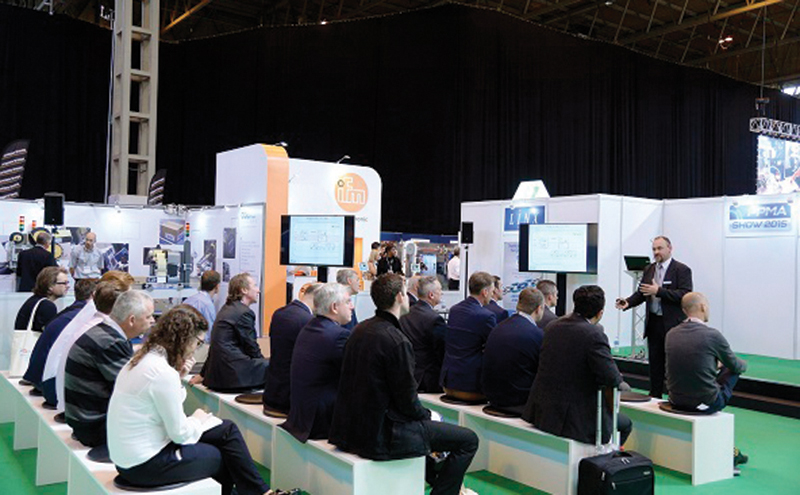 A "diverse" and "exciting" line-up of speakers will tackle some of the biggest issues facing the packaging industry as part of the seminar programme at this year's PPMA Total Show.
Lord Maude of Horsham, an ex-Minister of State for Trade and Investment, will deliver the opening address and speak about a series of events happening this year to ensure small and medium-sized businesses are able supported when it comes to exporting goods. Visitors will also have the chance to engage with and hear from industry experts from the likes of Mondelez International, Nampak Plastics and the International Society for Pharmaceutical Engineering (ISPE). Hygiene compliance, skills shortages and food waste are just some of the pressing issues which will be discussed over the course of the three-day event.
Emma Mcleod, principal engineer for process solutions global chocolate R&D team at Mondelez International, will give an insight into the opportunities available in engineering and explore how apprenticeships and graduate training schemes can help young people build a career in the food and drink manufacturing sector.
Emma De-Alwis, hygiene specialist at Campden BRI, will discuss how contaminated food products and food hygiene problems that go undetected along the supply chain can have a serious impact on the manufacturing industry. She will talk about the importance of equipment and factory design on hygiene compliance in the pharmaceutical and food and drink industries. Her session will also examine legislative changes and the need for clear specification before purchasing equipment.
Ashwin Moorthy, head of engineering & innovation at Nampak Plastics, will look at the latest packaging innovations in the FMCG world, and how packaging can protect products and extend shelf life whilst still being environmentally friendly.
Other speakers include Claire Shrewsbury (packing programme area manager at WRAP), Neil Farmer (Neil Farmer Associates), Ben Clarke (training & education manager at GS1), and Nick Kesterton (ISPE).
David Harrison, PPMA Total Show event director said, "This year's seminar programme really is an exciting line-up, with a diverse array of high calibre speakers, which we believe visitors and exhibitors alike will find of great interest."