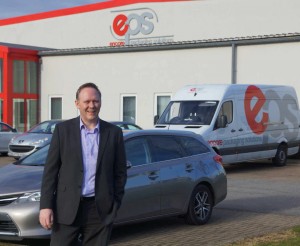 ENCORE has strengthened its packaging division with the appointment of a new senior account manager after relocating production to its new site in Peterlee.
Ian Bailey (44) has joined Encore Packaging Solutions' sales team from Tyne Tees Packaging Ltd. He has 22 years of experience in the industry and a background in estimating, sales processing, purchasing, CAD / CAM and production planning.
As part of Ian's new role, he will be responsible for new business development, enhancing working practices and managing supplier partnerships and cost management.
Ian said, "It has been a fantastic 12 months for Encore Packaging Solutions which has seen its relocation to Peterlee and it is exciting to be joining such an innovative team. Throughout my career I have been responsible for developing new processes that have streamlined sales order processing, production planning, the purchasing of raw materials and the management of Packaging Producer Responsibility Reports in line with the environmental levy, and I'm looking forward to bringing this knowledge to Encore."
Ian's appointment is one of a number of new jobs set to be created by Encore Packaging Solutions at its new £1.8 million factory and warehouse facilities in Peterlee. The business aims to triple the size of its workforce over the next two years.
Russell Croisdale, Encore Packaging Solutions' managing director, explained, "The relocation of our packaging division has allowed us to significantly increase our manufacturing capabilities and Ian will play an integral role as we continue to develop and invest in the business. With over 20 years' experience, Ian brings with him a great deal of industry knowledge that will enable us to further enhance our customer buying experience, whilst ensuring the best possible price. We're delighted to be welcoming Ian to the team."