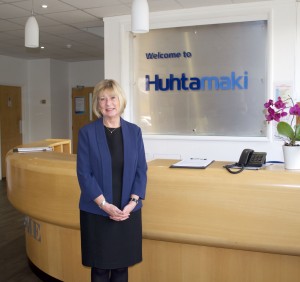 Huhtamaki Foodservice's growth plans have gathered pace with the announcement that the firm's Gosport site is to be expanded.
Rosemary Mason, managing director, Huhtamaki, Foodservice Western Europe & UK, explained, "Over the past five years Huhtamaki's strong track record in the expanding UK food and drink packaging market has led to the announcement of this significant investment in the future growth of the business. The UK market in particular is benefiting from increased consumer confidence, with the growing coffee shop culture and more people eating out and 'on the go'.
"Over the past three years, Huhtamaki has kept pace with the growing demand with increased investment in new state of the art machinery consistently increasing output year-on-year. It's now reached the point however; where the increasing demand for our products has meant that a more significant investment was required, allowing a major expansion of the Gosport factory site. Building work is expected to be completed by March 2017."
Huhtamaki said production would continue as normal during the development work.