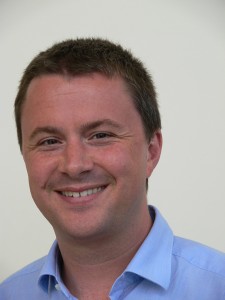 Easyfairs UK & Global, organiser of Packaging Innovations, Empack & Label&Print, has appointed Gerry Sherwood as event director across its UK packaging events.
Sherwood joins from i2i Events, where he was market development director. Previously he was event director and group marketing manager on RWM. He said, "I'm delighted to be joining such an exciting and innovative sector and with such close links to the resource and waste management industry. I look forward to helping accelerate the importance of sustainability and the benefits of the circular economy to the packaging industry."
Sherwood's predecessor, Alison Church, becomes marketing director across the UK & Global business, heading up a newly created department to ensure best practice and marketing excellence as well as helping to ensure continuity across the events.
Matt Benyon, managing director for Easyfairs UK & Global added, "We have enjoyed significant growth both in turnover, profitability and of course size over the last few years, and have ambitious plans for the coming years. We therefore need a very strong structure in place. We already had a very dedicated and talented senior management team and that capability has been bolstered further still by these appointments and promotions."