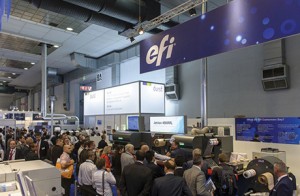 Lisa Milburn, MD of Labelexpo Global Series, tells Packaging Scotland about the 'unique' trade show which continues to grow
OVER 600 exhibitors and 33,000 visitors are expected to attend this year's Labelexpo Europe event in Brussels.
The exhibition returns from September 29 – 2 October, with a range of new feature areas.
Attracting a record breaking 31,795 show visitors back in 2013, Labelexpo Europe is aimed at FMCG brand owners, label designers, label and package printers, general printers and industry suppliers.
Lisa Milburn, managing director of Labelexpo Global Series, says the event is on track to be the biggest in its 35-year history.
"The event is unique for a trade show in that it has been growing since day one," Lisa said. "The show was launched 35 years and has been in Brussels for 30 years.
"We have eight exhibition halls this year and we're expecting visitor numbers to increase by between five and ten per cent. People are coming from about 130 different countries and developing markets are going to be well represented.
"The market's in good shape at the moment. We were in a tricky position a few years ago but there's been a real turnaround. All signals point to business picking up. Business are investing and banks are lending again.
"Labelexpo has always been recognised as a buying show. Deals get done on the the floor and firms generally save new product launches for the show."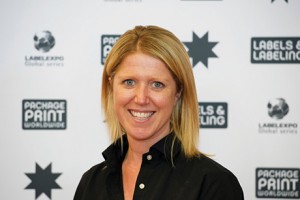 Lisa says the latest latest cutting-edge technologies and solutions will feature this year.
The Packprint Workshop will provide expert and practical advice on how printers can take the first steps into diversifying and growing their business into folding cartons and flexible packaging.
Similarly the new Smart Packaging Lab will focus on opportunities in intelligent and active labeling and packaging. Rounding up the most up to date methods for engaging and interacting with consumers, the feature also will explore the latest advances in substrates, inks, digital systems and highlight techniques for combating anti-counterfeiting and brand protection.
Also being held for the first time, the Packaging Design Studio will give show visitors the opportunity to meet some of the industry's leading creative label and packaging designers.
As usual, the main attraction will be the chance to see the latest big machine displays, live demonstrations and materials.
Leading suppliers attending include HP, Avery Dennison, Domino, Durst, Epson, Esko, Gallus, Mark Andy, Nilpeter, Nuova Gidue, Omet, Prati, Soma Engineering, UPM Raflatac and Xeikon. There will be many new exhibitors taking part for the first time including Goss International Europe, KBA-MePrint and Scodix.
Show visitors can register to attend at http://www.labelexpo-europe.com.