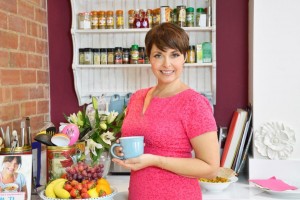 Workers from 19 D S Smith UK Packaging sites around Britain are taking part in their first ever six-a-side football tournament in Wellingborough, for their next step to a healthy heart.
The event, which is taking place on Saturday August 8, will be raising money for Heart Research UK, after they completed healthy heart checks in 31 D S Smith UK Packaging sites across Scotland, England and Wales. To date, three sites have achieved their Healthy Heart Mark Bronze Award from the charity for supporting healthy lifestyle habits they hope the rest of the company will follow.
26 football teams from 19 sites will take part in the day, coming from as far as Livingston in Scotland, Neath and Crumlin in Wales and Launceston in Cornwall
Jeff Kitchener, D S Smith Design Manager, said, "The tournament will be a great day for all employees joining in the football as well as their family and friends that will be travelling to Wellingborough to cheer their team on. It's the first time we have ever done anything like this where we have all come together and it makes it even more outstanding that we are doing it to support Heart Research UK – who have done a brilliant job igniting this with the health checks. This is now the next step to us becoming a healthy heart company."
Each of the sites involved will be making a donation to Heart Research UK as well as a prized draw with over 35 different prizes. The charity are organising stalls and games to happen around the grounds to make it a family and friends fun day.
The 72 games will be played on two pitchers at Lowther Football Centre, which is surrounded by a picturesque nature reserve, with thanks to the Club for donating their grounds for the day.